The Council is chaired by Dr Jane Barrett and comprises of appointed clinical and Patient and Public Experience members and of standing (ex officio) members. Appointed members are selected via a formal interview process following a process of nomination or individual approach and will maintain their role for two or three years.
Dr Jane Barrett - Hampshire and Thames Valley Senate Chair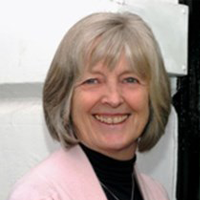 Dr Jane Barrett is well known locally through her roles as Consultant Clinical Oncologist and as Director of the Berkshire Cancer Centre and Medical Director of Thames Valley Cancer Network from its inception in 2001 until 2007. She has had a long association with The Royal College of Radiologists and was elected its President in 2010, the first from the Faculty of Clinical Oncology to be elected by the Fellowship and the first woman President from the Faculty. Jane retired from full time NHS work in October 2013 and then worked chairing hospital inspections for the CQC. In addition to her role as Senate Chair, she now works clinically and as a strategic advisor in the Highlands.
Shahed Ahmad - Cardiovascular Disease Prevention, NHS England and Improvement, South East Region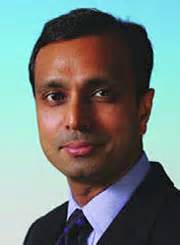 Dr Shahed Ahmad is the National Clinical Director for Cardiovascular Disease Prevention for NHS England and Improvement and Medical Director System Improvement and Professional Standards in the South East Region.  As such he is the Responsible Officer for about 3,000 GPs in the Hampshire Thames Valley area.
Shahed did his undergraduate studies at Corpus Christi College, Cambridge, and his clinicals at University College and Middlesex School of Medicine, London. He did his Public Health Masters at the London School of Hygiene and Tropical Medicine and leadership training at the London Business School.
He has had a strong passion for improving life expectancy and reducing health inequalities, designing and delivering evidence-based strategies to improve life expectancy and reduce health inequalities.
Since 2016 he has been a Medical Director in NHSE. He had the pleasure of leading the NHS@2030 leadership development programme for GPs in South Central, the alumni of which have gone on and delivered fantastic health leadership. His current responsibilities include minimising BAME deaths from Covid in the South East.
Angela Baker - Deputy Director, Health and Wellbeing, Public Health England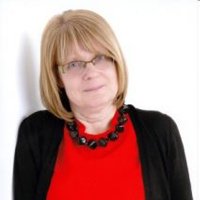 I am an experienced Public Health Consultant who has been a part of every level of the NHS and within Local Government.  In August 2015 I was appointed to be the Deputy Director of Health and Wellbeing for PHE SE, my current role. I am passionate about improving the Public Health system across the South East, working with and for partner agencies to get the best outcomes for our population.  Partnerships are everything and working with different agencies is essential if we are going to make the biggest difference with finite resources. By background, I am a graduate paediatric nurse, with additional community and school nursing skills, I have also experience as a senior lecturer at Oxford Brookes University where I taught on the Masters of Public Health course. I also developed a workplace learning module which allowed students to develop their own learning experience within an academic framework.
Mr Michael Baker - Deputy Director of Healthcare, Public Health England, South East region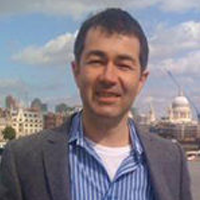 Mr Michael Baker started his career in the financial sector working in retail banking. After seven years, he moved into public health, where he has remained for over 20 years across the South East. Mr Baker has worked for a number of NHS organisations and has led on sexual health, substance misuse and health improvement. He has a MSc and PhD in Health Promotion, a certificate in teaching and a postgraduate qualification in psychotherapy. In 2013, he joined Public Health England where he led on Screening and Immunisation across Wessex. He is now the Deputy Director of Healthcare Public Health in the South East providing local leadership of the healthcare public health system.
Helen Bell - Programme Manager, South East Clinical Senates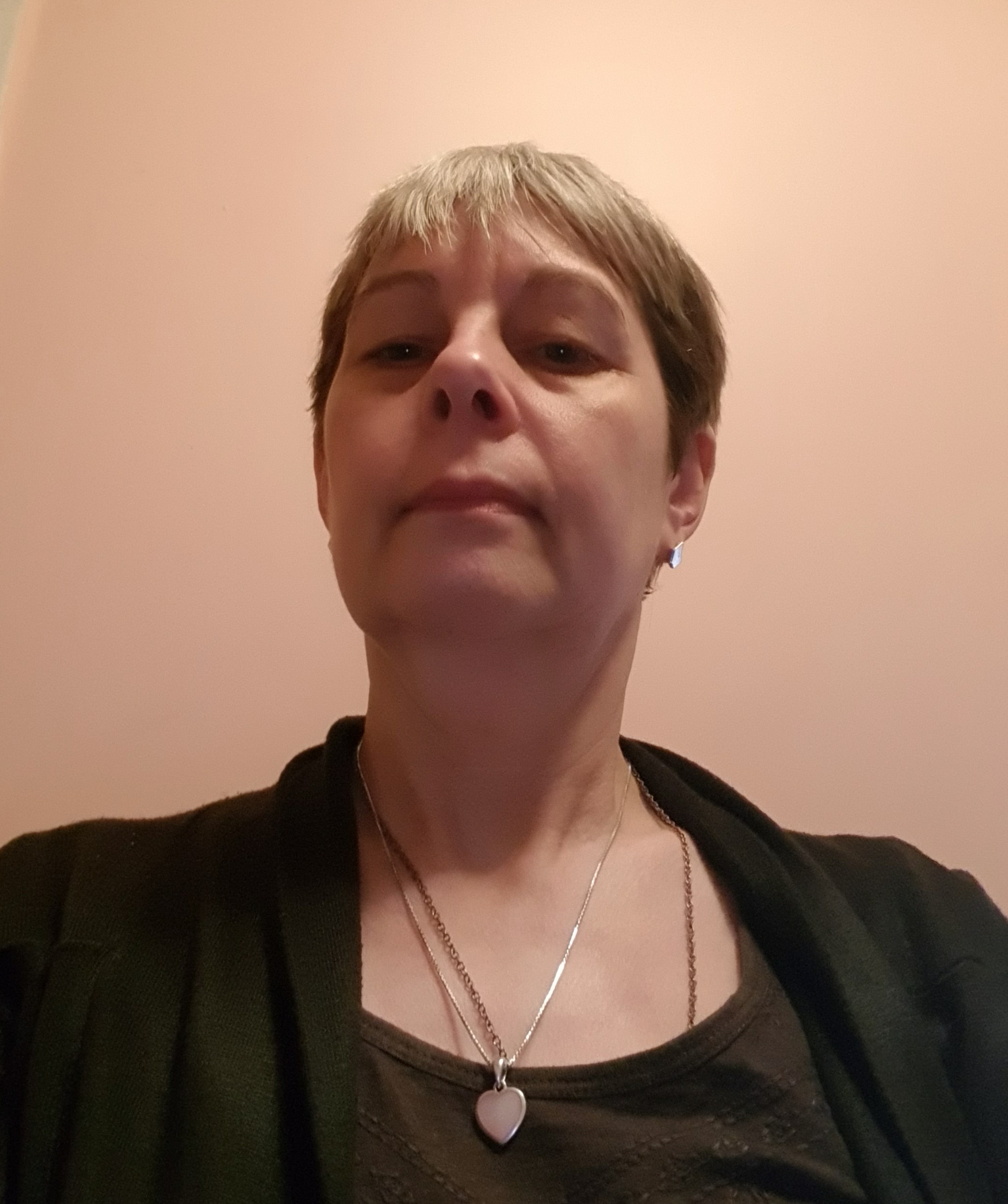 Helen qualified as a pharmacy technician in 2007 and has worked at a variety of acute and mental health trusts both locally in Surrey and also in London. Prior to Helen becoming one of the first cohort of Kent, Surrey Sussex Darzi Fellows in 2017, she was working in a research based role at Imperial College Healthcare NHS Trust.
Helen has been the programme manager for the Hampshire Thames Valley Clinical Senate since April 2019.
Dr John Black - Medical Director, South Central Ambulance Service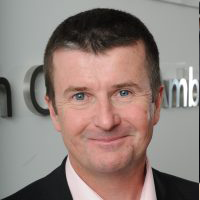 John joined the Board of the South Central Ambulance Service NHS Foundation Trust (SCAS) in 2010 as Medical Director, having previously joined SCAS in 2007 as Divisional Medical Director for Oxfordshire and Buckinghamshire. John's role is to support the strategic clinical direction of South Central Ambulance Service NHS as well as to provide expert clinical advice to the Board and, together with the Director for Patient Care, to provide assurance on the standards of clinical care delivered. John represents of The College of Emergency Medicine and currently chairs the Intercollegiate Board for Training in Pre-hospital Emergency Medicine (PHEM), which has over seen the General Medical Council approval of this new medical sub-specialty, and the approval of new postgraduate PHEM training programmes in England, Scotland and Wales. John is a member of the National Ambulance Service Medical Director's Group and is also a member of the Army Reserve (Defence Medical Services). John was appointed a Queen's Honorary Physician (Civilian) in 2009 and Honorary Consultant Civilian Adviser in Emergency Care to the British Army in 2013.
Stephen Bourne - Patient and Public Partner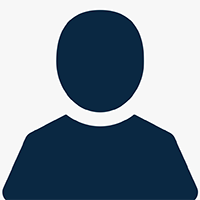 Stephen Bourne is the Managing Director of 7 Elements Global Limited and Managing Director (EMEA) for PrimeMover Associates, international firms dedicated to collaboration and conflict management. These companies are spin-offs of the Harvard Negotiation Project. Stephen as MD of 7 Elements Global Limited in the UK, also has special expertise around renal medicine. With over thirty years' experience in the healthcare and pharmaceutical industry, Stephen has spent the last 18 years teaching, advising and directly negotiating for high cost medicines across Europe, the Middle East, Africa and Asia in diverse therapy areas including renal, HIV, Hepatitis C, oncology and haematology. He has also taught at the Global Fund in Geneva and has also managed conflicts in diverse areas such as classical music and family settings.
Stephen was until recently a Trustee of the British Renal Society, and sits as a patient and public partner on the South East (HTV) Clinical Senate.
Currently, Stephen's commercial focus is on health care, and pharmaceuticals, working with organisations to collaborate with health authorities and health technology assessors on the reimbursement of high cost medicines. This involves training, coaching, mentoring and advising on specific current issues. In the public sector, Stephen is working with healthcare colleagues in Renal medicine to improve collaboration between professional bodies and maximise their revenues. Stephen also spends much time doing charitable work with 15 to 18-year olds in deprived areas of the UK, helping them to negotiate their way through life and to aspire to greater things. Stephen is also a keynote speaker at the Wycombe Management Conference.
Stephen lives just outside London and is a UK citizen. He is married to Gill and has with three adult children. Stephen is a science graduate from the University of London, has a postgraduate qualification in education from the University of Southampton and a diploma in marketing from Thames Valley University. In addition, Stephen has attended the London Business School business administration programme designed for 3M senior management and the Harvard Law School programme on negotiation.
Stephen has a passion for brass music, rugby, choral singing, SCUBA diving, wildlife and travelling to different cultures.
Dr Mark Hancock - Oxford Health NHS Foundation Trust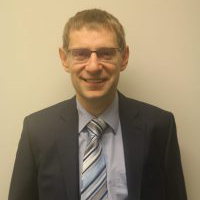 Dr Mark Hancock has worked with Oxford Health in a number of roles since 1999, and he was appointed the Medical Director in April 2016. He has previously been the Deputy Medical Director, since May 2013. In recent years, he has been psychiatric lead for medium secure services (2013-14) and associate clinical director for forensic services (2011-2013). Mark is Trust lead for Clinical Risk Assessment and Management, the Trust's Caldicott Guardian and Chief Clinical Information Officer. He completed the Nye Bevan programme with the NHS Leadership Academy in 2014.
Mr Matthew Hayes - Consultant Urological Surgeon, University Hospital Southampton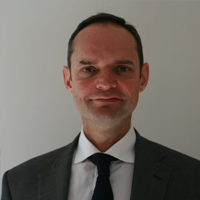 Mr Matthew Hayes is Clinical Director of the Strategic Clinical Network for Cancer within NHS England (Wessex), having previously been Medical Director of Central South Coast Cancer Network. He was closely involved in the NHS Next Stage (Darzi) review, chairing the Planned Care group for South Central Strategic Health Authority in 2007 to 2008. In his previous role he facilitated an international collaborative project in colorectal cancer pathways across Wessex, Scotland, Singapore and Australia which continues to influence national priorities in colorectal cancer care. He trained in surgery and urology in Wessex, Bristol and London prior to his appointment as a Consultant Urological Surgeon at University Hospital Southampton NHS Foundation Trust in 2002. He is now also an Honorary Senior Lecturer in the Faculty of Medicine, University of Southampton. He is President of the Wessex Urology Support Group and a Patron of the 'Simon Says' children's bereavement charity.
Dr Lalitha Iyer - Medical Director, East Berkshire CCG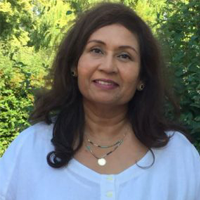 Dr Iyer has been working as a GP Partner at the Farnham Road Practice in Slough since 2007. She has a special interest in obstetrics and gynaecology and is the Women's Health lead for Slough CCG. She is also the GP lead for FGM in East Berkshire. Initially qualifying as a gynaecologist, she worked in the gynaecology department at Wexham Park Hospital (Frimley Trust) for 10 years with a special interest in colposcopy and cervical screening programmes. Following this, she trained to be a general practitioner. She has been the paediatric lead for Slough CCG and was involved in the paediatric asthma project to improve the health of children with asthma. She has led on various cancer related projects for Slough and was involved with Macmillan cancer in their project on promoting increased screening uptake in Slough. Her passion for reducing health inequalities is reflected through her involvement in community health events with local charities in the population served, including ethnic minorities. She was involved in starting the first cancer support group for ethnic minorities in East Berkshire jointly with Macmillan and a local charity. Working for many years in the NHS hospital environment and then within the community gives her a unique advantage in understanding the issues in both these settings and provides her with the ability to contribute to the improvement of patient care and health outcomes. She has been awarded the Queen's Award for Voluntary Service.
Dr Tina Kenny - Medical Director, Buckinghamshire Healthcare NHS Trust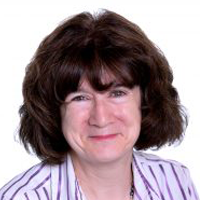 Tina is the medical director at Buckinghamshire Healthcare NHS Trust. With a 20 year background as a partner in general practice, she came to the trust with experience as a medical director in a large acute trust in the north west and prior to that as a medical director in a Primary Care Trust with additional responsibilities for mental health and learning disability services. Tina spent 8 years as a General Medical Council Fitness to Practice panel member and 3 years as a medical adviser to the Health Professions Council. She has been a reviewer for the Healthcare Commission and has served on a variety of department of health, national and Royal College of General Practitioner committees. Tina has an abiding interest in medical education and has been a GP trainer as well as an acute trust Director of Medical Education.  Tina is a founding fellow of the Faculty of Medical Leadership and Management and a visiting professor at Bucks New University.
Dr. Chris Kipps - Consultant Neurologist, University Hospital Southampton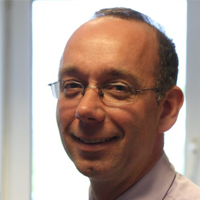 Dr Christopher Kipps is Clinical Director for the Strategic Clinical Network at NHS England (Wessex) for Mental Health, Dementia and Neurological conditions. He is a Consultant Neurologist with subspecialty interest in behavioural neurology and cognitive disorders. He has worked for University Hospital Southampton NHS Foundation Trust since 2007, and leads the Cognitive Disorders service. He is the clinical lead for Neurology at Hampshire Hospitals NHS Foundation Trust, regional DeNDRoN (Dementias and Neurodegenerative Disease Research Network), and Huntington's disease, Specialty Group lead for Nervous System Disorders for Hampshire and Isle of Wight CCRN and a theme lead in the Wessex NIHR-CLAHRC. He is an Honorary Clinical Senior Lecturer at the University of Sydney, and is the principal investigator for a number of clinically-based research studies in Huntington's disease and dementia. He has a particular interest in improving processes to support clinical excellence. He trained in general neurology in Sydney before working as a movement disorder fellow for a year and obtaining a diploma of clinical epidemiology. He spent a year as a clinical fellow in Oxford before completing a PhD in Cambridge in Cognitive Disorders and moving to Southampton.
Dr. Hayden Kirk - Consultant Physiotherapist, Solent NHS Trust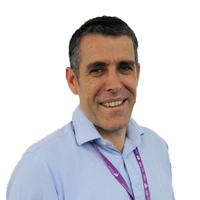 Dr. Hayden Kirk is a Consultant Physiotherapist and lead for the Southampton Stroke Early Supported Discharge Team and Community Neurological Rehabilitation Teams for Solent NHS Trust (South West Hampshire). He was previously a Clinical Lead for the South Central Cardiovascular and Stroke Network and currently sits on the Wessex Clinical Senate and Cardiovascular Strategic Clinical Network Community Rehabilitation Group. A strong advocate for increased patient representation in the NHS, he has chaired and presented at numerous regional and national patient events. His clinical areas of interest are in complex rehabilitation and spasticity management and he works in multidisciplinary spasticity clinics in South West Hampshire. His research interests are in models of rehabilitation and he has published papers evaluating the effect of behavioural change programmes, post stroke and Transient Ischaemic Attack (TIA or 'mini stroke').
Rakesh Kucheria - Orthopaedic Surgeon, Frimley Health NHS Foundation Trust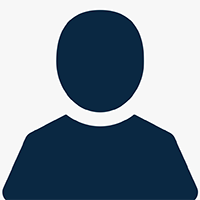 Gill Manning - Patient and Public Partner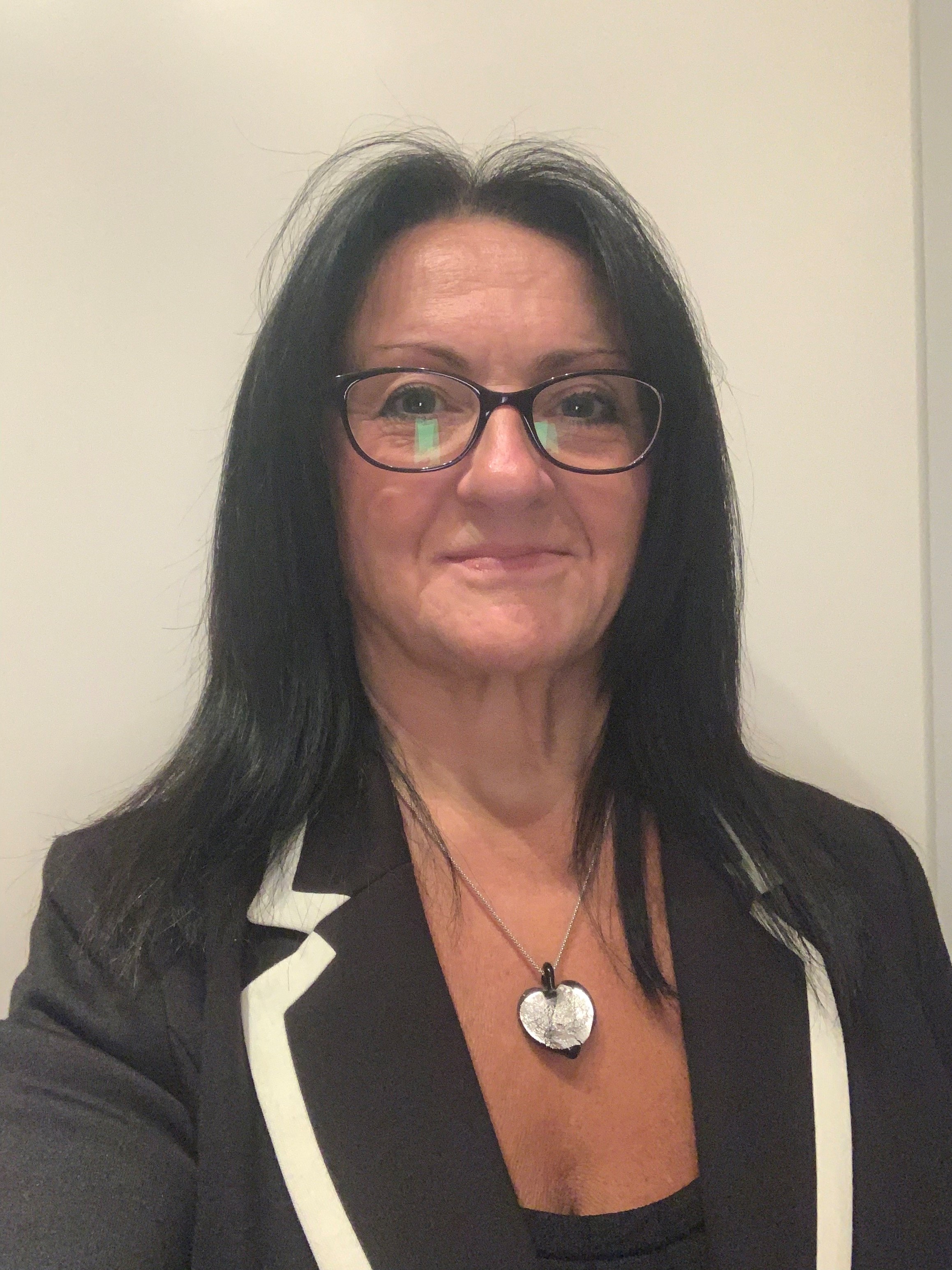 Gill Manning has over 35 years' experience in the pharmaceutical industry in different roles, management, marketing and as a Scientific Advisor. She now works as a consultant with clients from both pharmaceutical companies and key healthcare providers/public bodies as a communication professional with high intellectual curiosity and a passion for learning. Most recently, in 2020, Gill was awarded the British Renal Society Mallick Lecture Award for lifetime services to the renal community to join her life-time membership of the Anaemia Nurse Association, having supported nurse education in many guises from the outset in the nineties and subsequently trained and developed a multitude of anaemia nurses in the new specialist area.
She was the Lay Member for Patient and Public Engagement in Bracknell Forest from 2018-2021 and is still Chair of her GP Practice Patient Group, combining a desire to make a difference locally, a career where communication is paramount and an understanding of the mechanics of the NHS, which enables her to utilise skills learned in a business setting to increase possibilities for collaboration. This is vital with the plethora of stakeholders who need to be contacted and listened to in order to improve the experience of healthcare for local people.
She is a scientist with a Medical Biochemistry degree from Royal Holloway College, University of London and has a passion for training and mentoring, with charitable work preparing teenagers for the workplace, particularly, but not exclusively in scientific roles.
Gill has a passion for singing, choral and musicals, yoga, Pilates, ballroom and Latin dancing, SCUBA diving, skiing, theatre-going and travelling the world (well, did pre-pandemic!).
Dr Jackie McGlynn - GP Medical Director, Bracknell & Ascot CCG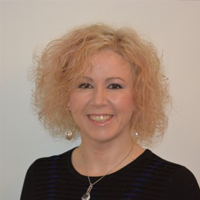 Jackie has been a GP Principal at Kings Corner Surgery in Sunninghill for 10 years. She has been the practice lead for practice based commissioning and until recently was a GP trainer with clinical interests in women's and children's health. Jackie also has a master's degree in Community Health and previously trained as a Public Health Physician. On joining Berkshire East in 2005, and before the formation of CCGs, she was the Deputy Medical Director of the PCT. In her current role as a Medical Director of BACCG, she has particular responsibility in leading on quality and contracts with our acute trusts, and also leads on this for the East Berkshire Federation.
Dr. Subha Muthalagu - Consultant Child and Adolescent Psychiatrist, Sussex Partnership NHS Foundation Trust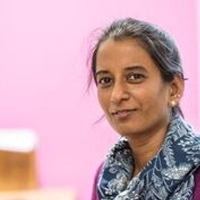 Dr. Subha Muthalagu is Clinical Lead for Wessex Strategic Clinical Network for Children and Young People's Mental Health Services since December 2017. She has been a Consultant Child and Adolescent Psychiatrist for Hampshire Child and Adolescent Mental Health Services (CAMHS) since 2006 and is currently based at New Forest CAMHS, Sussex Partnership NHS Foundation Trust. She has previously been the Professional Lead for Psychiatry in Hampshire CAMHS. Dr. Muthalagu is passionate about improving services for children and young people and has promoted collaborative and joint working between multidisciplinary professionals and partner agencies to improve quality of care for children and young people and their families accessing CAMHS. She has led a number of service improvement initiatives including designing care pathways (ADHD, Disability, Transition) for children and young people. She has successfully led the Health Foundation Innovating for Improvement project 'Bringing CAMHS closer to home' that involved designing a novel service in partnership with community pharmacies to improve physical monitoring, access and support for children and young people on psychotropic medications.
Jeremy Noble - Consultant Urological Surgeon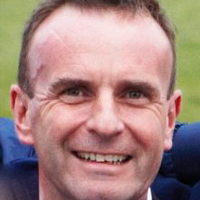 Jeremy Noble is a Consultant Urological Surgeon to Oxford University Hospitals Foundation NHS Trust, an Honorary Clinical Lecturer to the University of Oxford and Associate Dean.  He trained in urology in London and Reading and now forms part of a consultant team sub-specialising in lower urinary tract dysfunction, reconstructive and female urology and stone disease. His research interests include the overactive bladder and benign prostate disease and he has a particular interest in the medical management of bladder dysfunction and benign prostatic hyperplasia. He is heavily involved in surgical training.  He has been a board member of the Oxford School of Surgery and has been regional training programme director for core surgery and urology for the Oxford deanery.  He has been a member of the SAC in Urology and a member of the Core Surgery Training Forum at The Royal College of Surgeons.  Jeremy has recently become an Associate Dean with an interest in workforce planning and transformation.
Dr Jane O'Grady - Director of Public Health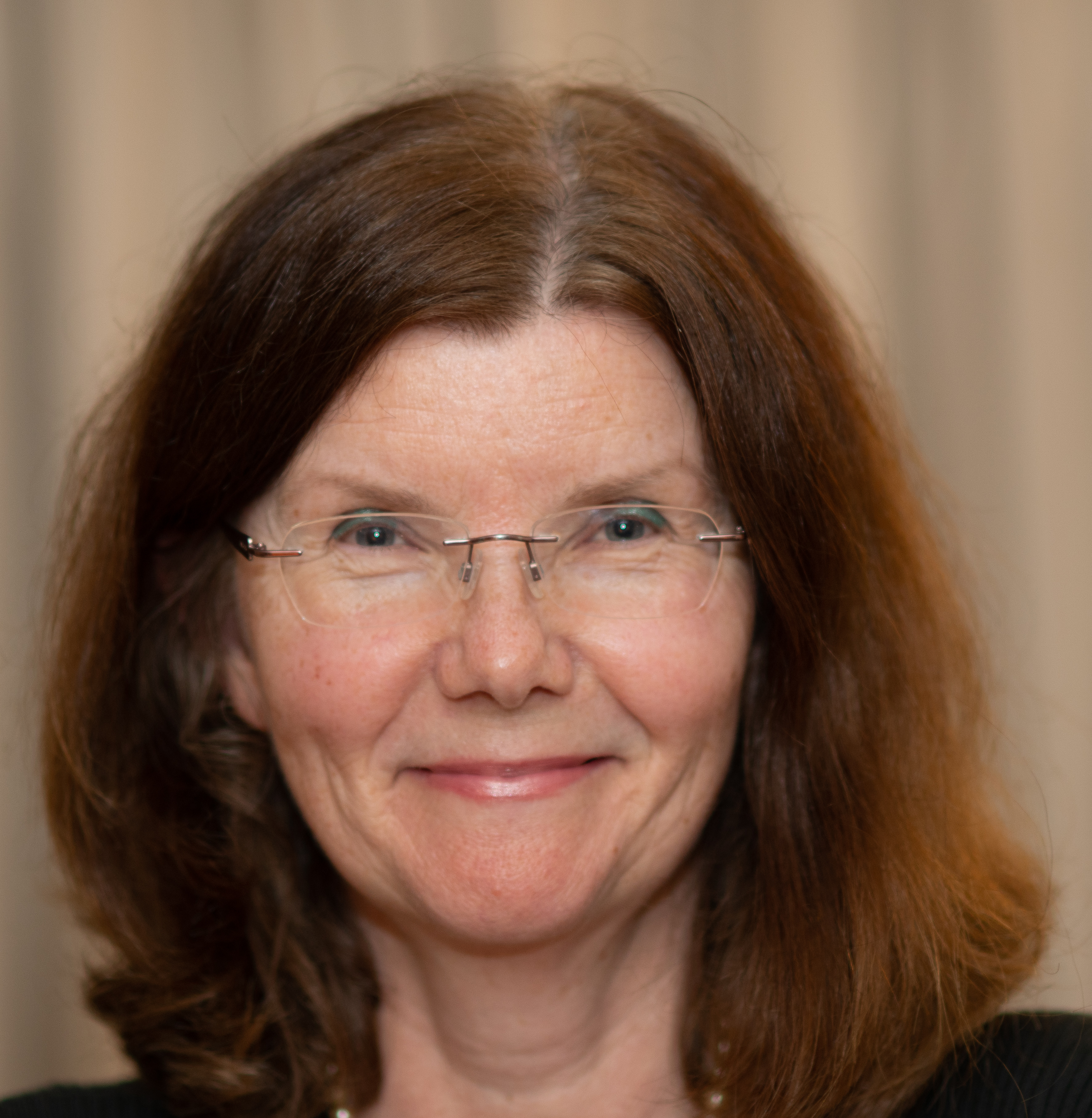 Dr Jane O'Grady is currently the Director of Public Health in Buckinghamshire County Council. She qualified in Medicine and then completed specialist training in Pathology before moving to a career in Public Health. During her Public Health career, she has worked in Oxfordshire and Buckinghamshire and for the National Screening Committee. She was Director of Public Health in Buckinghamshire PCT from 2006 until the national transfer of Public Health to local authorities in 2013. Prior to that she was Director of Public Health for Vale of Aylesbury PCT. She is currently a member of one of the national NICE Quality Standards Advisory Committees.
Guy Rooney - Medical Director, Oxford AHSN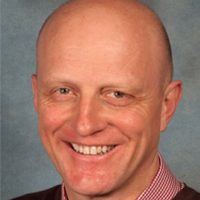 Guy joined the Oxford Academic Health Science Network as its medical Director in June 2019. This is a key new role supporting innovation adoption and strengthening clinical engagement with emerging integrated care systems. Guy was previously medical director at Great Western Hospitals NHS FT in Swindon where he worked for almost 20 years. Guy has been a consultant in sexual health and HIV since 1999. He is also medical specialist advisor at the Oxfordshire Clinical Commissioning Group.
Mohit Sharma, Centre Consultant, Public Health England, South East Region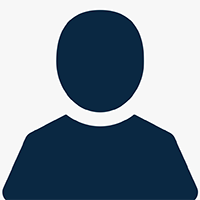 Emily Steward - Head of Clinical Senates NHSEI South East Region, Kent Surrey Sussex and Hampshire Thames Valley Clinical Senates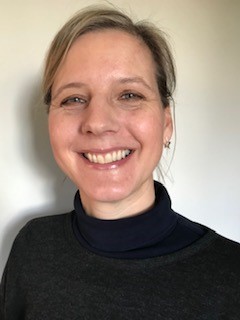 Emily qualified as a nurse in 1995 from University College London and The Middlesex Hospitals. Soon after she trained as a neonatal intensive care nurse and worked in London and the South East. In 1999 she qualified as a midwife from Kings College London. The advent of the Better Births maternity review provided an opportunity to move into programme management and service transformation roles which she did with Maidstone and Tunbridge Wells NHS Trust, West Kent CCG and South East London ICS and Local Maternity System before joining the national team at NHSEI. Prior to joining the clinical senate Emily worked with the national systems transformation team supporting major service change. She has presented regionally and nationally at part of the maternity transformation programme and as a registered nurse and midwife remains actively involved in maternity.
Janet Waters - Patient and Public Partner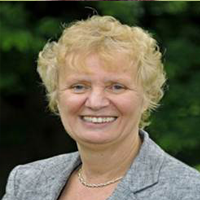 Janet Waters is a HR professional with a background working in central government until 2010. For the past 5 years she has worked as a freelance executive coach and learning and business consultant. She moved to the Thames Valley in 1979.  She was joined her local GP practice Patient participation panel in 2012 and has been chair for the past three years. She is a member of the South East Locality Forum and Primary Care Patient Advisory Group. Representing SELF she is a member of the Townlands Stakeholder Reference Group. In the past 3 years Janet has grown her knowledge of the NHS through participation as a lay representative in Oxfordshire and looks forward to contributing in her new role as a lay representative on the Senate.