The Council is chaired by Dr Paul Stevens and comprises appointed clinical and Patient and Public Engagment members and of standing (ex officio) members. Appointed members are selected via a formal interview process following a process of nomination or individual approach and will maintain their role for two or three years.
Dr Paul Stevens, Clinical Chair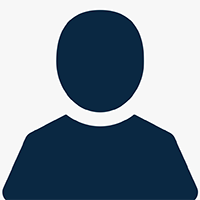 Amanda Allen - Allied Health Professional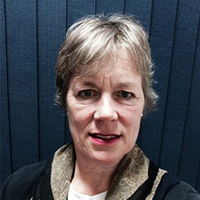 Therapy Manager, Maidstone and Tunbridge Wells NHS Trust
Amanda's management experience includes operationally and strategically managing therapy services that include several of the Allied Health Professionals (AHP) specifically: Nutrition and Dietetics; Occupational Therapy; Physiotherapy and Speech and Language Therapy. The services provided include outreach and community services as well as acute services.
Amanda's clinical experience has included working across broad range of sectors: Acute care; Community; independent sector; Elite sports.
2000-2004, worked with the Leadership Centre /Modernisation Agency in a voluntary capacity as the South East Allied Health Professions and Healthcare Scientists Leadership development lead.
2004 – 2013 – AHP consultant advisor (Part time) for Strategic Health Authority (Surrey and Sussex then South East Coast). This role was one of twelve Nationally and allowed me the opportunity to contribute towards National Policy working closely with the Chief Health Professions Officer and regional colleagues and I have contributed towards the following policy development:
Allied Health Professions prescribing and medicines supply mechanisms scoping project- July 2009 – the precursor to independent prescribing for Physiotherapists
Framing the contribution of Allied Health Professions – October 2008
Meeting the Challenge: A strategy for Allied Health Professions – November 2000
Amanda has been the AHP member of the South East Clinical Senate since 2014.
Amanda believes that the Clinical Senate offers a key function of enabling stakeholders across the health and social care system (including patient representation) to collaboratively contribute to and advise on proposed service redesign and developments within the local health economy. It also offers the opportunity to collaborate and network with Clinical Senates Nationally, sharing learning across regional boundaries.
Alison Barnett - Public Health Member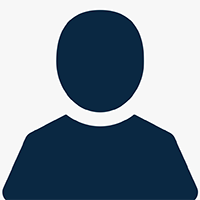 Deputy Centre Director, Public Health England South East
Helen Bell - Programme Manager, South East Clinical Senate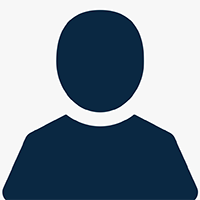 Michael Bosch MBBS equiv. MRCGP DRCOG MSc - General Practitioner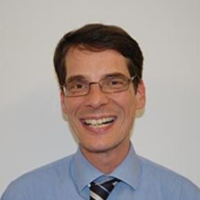 Smallfield Surgery, Wheelers Lane, Smallfield, Surrey
Michael is a GP in Surrey who came to the UK after graduating in Germany in 1994. Having spent a year of his undergraduate training at St George's Medical School he was impressed not only by the NHS but also fell in love with general practice.
After completing his GP training in 1999, he worked part time for East Surrey Health Authority's Public Health Department where he developed guidelines for managing depression and projects. In 2001 he completed an MSc in General Practice at King's College London GKT Medical School. Since 2002 Michael has been a GP partner in a practice in Smallfield, Surrey, but he continued throughout to work part-time for the local PCG, PCT and CCG and since 2014 he is also a director in his local GP Federation.
Michael is passionate about the principles of the NHS and believes that it can continue to provide high quality services in an extremely efficient way as long as it nurtures its unique system of general practice and primary care. Clinical leaders across all specialities need to come together with patients who use services and adapt and improve publically funded healthcare for all. The Clinical Senates can provide a forum for discussion and debates for that purpose and provide NHS commissioners with reassurance that their plans can lead to better care.
May Bullen - PPE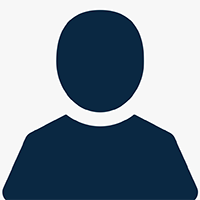 Heather Caudle - Chief Nursing Officer, Surrey and Borders NHS Foundation Trust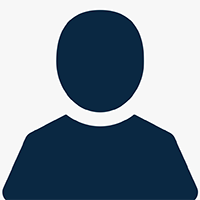 Priscilla Chandro - Patient and Public Engagement Representative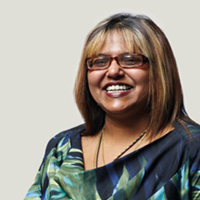 Public Governor (Surrey) – South East Coast Ambulance Service; Secretary – Cardiovascular Care Partnership UK; Co-Opted Council Member – British Association for Cardiovascular Prevention & Rehabilitation; Lay Member – South East Coast, Strategic Clinical Network – Cardiovascular; Lay Member – South East Clinical Senate
Priscilla Chandro suffered a heart attack at the age of 37 and has since gone on to become what she terms as a "professional" patient and public representative. Her heart attack went undetected for three days, as she was misdiagnosed as having flu. Through her "work", she is conscious of highlighting misdiagnosis and "stereotyping" when necessary, as she feels that these are not issues solely related to cardiac cases.
She is an Ambassador for the British Heart Foundation and has been involved in many activities, including media work to raise awareness of Women and Heart Disease, member of grant committees, the Cardiovascular Disease Outcomes Strategy and the Keogh Mortality Rapid Response Reviews, amongst others.  She is currently involved as a lay member for the new style CQC hospital reviews.
Her "fixed" positions are as Public Governor for the South East Coast Ambulance service, Secretary for Cardiovascular Care Partnership UK, co-opted member of council, being the first female patient, for the British Association of Cardiovascular Prevention and Rehabilitation and as a lay member for the South East Cardiovascular Strategic Clinical Network and Clinical Senate. She is also part of the national Women's Health Patient Safety Committee.
David Davis - Allied Health Care Professional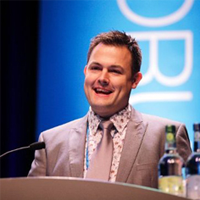 Professor Graeme Dewhurst - Postgraduate Dean for Health Education Kent, Surrey and Sussex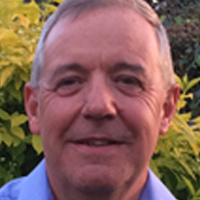 Peter Green MSc MB BS DCH DRCOG CCG - Collaborative Representative for Kent & Medway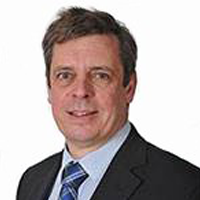 Des Holden - Clinical Lead, Academic Health Science Network, Kent, Surrey & Sussex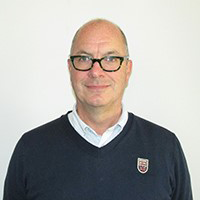 Jackie Huddleston - Deputy Director Clinical Delivery and Networks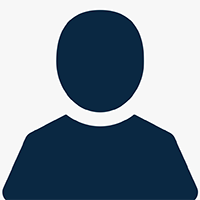 Sian Jones - Surrey CCG representative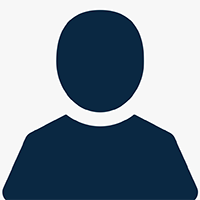 Dr Sunil Lobo - Acute Care Physician, East Kent Hospitals University Foundation Trust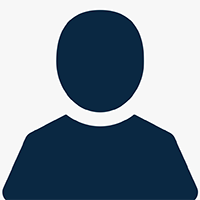 Rachel Mackay - Pharmacist, Guildford & Waverley CCG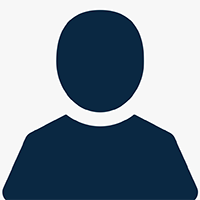 Fionna Moore - Medical Director, South East Coast Ambulance Service NHS Trust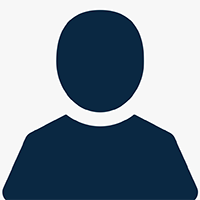 Ali Parsons - Clinical Senate Manager, NHS England and NHS Improvement - South East Region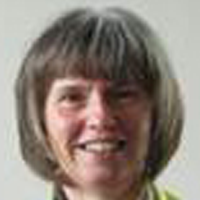 Richard Quirk - Deputy for Fionna Moore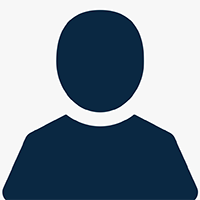 Jonathan Richenberg MA Biochem (Cantab), BM Bch (Oxon), MRCP (London), FRCR (London), Hon. Sen Lect (BSMS) - Consultant Acute Provider Sussex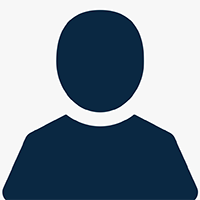 Jonathan is a senior consultant radiologist in Brighton and Sussex University Hospital Trust. Having completed a biochemistry degree at King's College, Cambridge, he went on to study medicine at New College Oxford (first class degree), taking up his substantive consultant's post in Brighton in 1999. In 2003, Brighton and Sussex Medical School awarded Jonathan title of honorary senior lecturer.
Jonathan's specialist interests are urological, nephrological (renal) and gynaecological and infertility imaging. He is the lead uroradiologist for Sussex cancer network. He is a member of the European Society of Uroradiology, and a founding member of British Society of Uroradiology. He has participated in National and International medical organisations contributing to improving diagnosis and treatment of various urological conditions.
Jonathan has held the following positions of responsibility:
Quality Standards Advisory Committee (QSAC) for prostate cancer quality standard as a specialist member 2014
Radiology member NICE Guidance Development Group: prostate cancer 2012-2013
Chairman European Society Uroradiology Clinical Indications for Prostate MRI 2011-current
Chairman European Society Uroradiology Sub Committee on scrotal imaging 2012-current
Advisor to grant funding bodies: UK and Dutch Cancer Society
Member Royal College of Radiology service review committee
Dr Mansoor Sange MD, FRCA, FFICM, EDIC - Consultant, Acute Provider Kent & Medway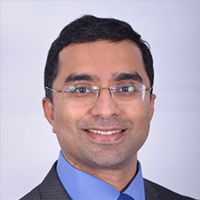 Mansoor obtained his MBBS qualification from Grant Medical College in Mumbai, India. He trained initially in Mumbai where he earned an MD and qualified as a Diplomate of the National Board (DNB) in Anaesthetics. He then was a trainee in the South East School of Anaesthesia and Pan London training rotation for intensive care medicine where he obtained his FRCA qualification in 2006.
He is a certified advanced life support instructor and has a keen interest in teaching and simulation training. Mansoor was appointed as a Consultant Anaesthetist and Intensivist at the Darent Valley Hospital in Dartford in 2011.
He is the chair of the Kent Critical Care Clinical Group and a part of the South East Coast Operational Delivery Network oversight group.
Aneetha Skinner - Clinical Director of Adult Specialist Rehab Services, Sussex Community NHS Trust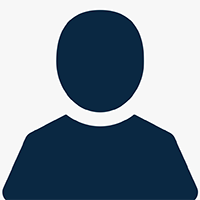 Alison Taylor - Medical Director for System Improvement and Medical Standards, NHS England and NHS Improvement (Strategy and Transformation)