The Council is chaired by Dr Paul Stevens and comprises appointed clinical and Patient and Public Engagment members and of standing (ex officio) members. Appointed members are selected via a formal interview process following a process of nomination or individual approach and will maintain their role for two or three years.
Dr Paul Stevens - Clinical Chair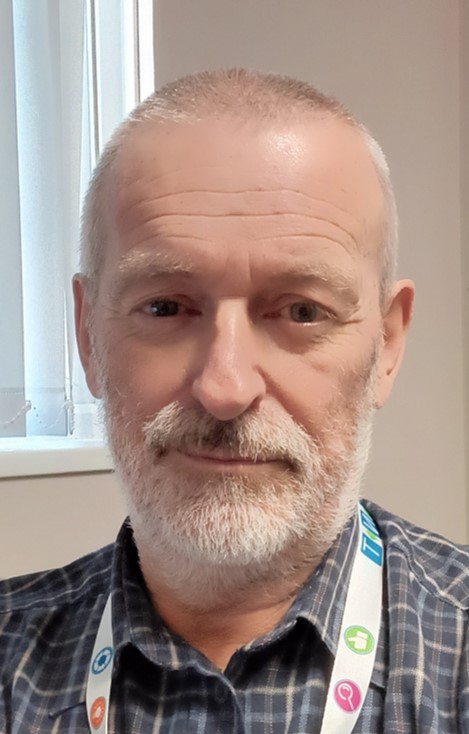 Dr Paul Stevens qualified in medicine from the then London Hospital Medical School in 1980 and was appointed Consultant in 1990. His training encompassed time in both the NHS and the Royal Air Force. In 1995 he was appointed Clinical Director of the Kent Kidney Care Centre where he was responsible for the sustained modernisation and development of Renal Services for the people of Kent together with a clinical research programme in kidney disease. He is a past-President of the British Renal Society, has served on a number of national committees and was an advisor to NICE and the Department of Health for various aspects of kidney disease. Internationally he co-chaired the international classification of chronic kidney disease and remains an executive committee member of Kidney Disease Improving Global Outcomes. Latterly he served as his Trust medical director, stepping into that role at a time when the Trust was placed in both quality and financial special measures.
Vice Chair - To be appointed
Your content goes here. Edit or remove this text inline or in the module Content settings. You can also style every aspect of this content in the module Design settings and even apply custom CSS to this text in the module Advanced settings.
Amanda Allen - Allied Health Professional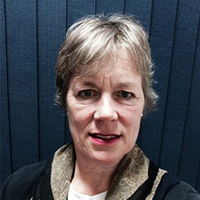 Therapy Manager, Maidstone and Tunbridge Wells NHS Trust
Amanda's management experience includes operationally and strategically managing therapy services that include several of the Allied Health Professionals (AHP) specifically: Nutrition and Dietetics; Occupational Therapy; Physiotherapy and Speech and Language Therapy. The services provided include outreach and community services as well as acute services.
Amanda's clinical experience has included working across broad range of sectors: Acute care; Community; independent sector; Elite sports.
2000-2004, worked with the Leadership Centre /Modernisation Agency in a voluntary capacity as the South East Allied Health Professions and Healthcare Scientists Leadership development lead.
2004 – 2013 – AHP consultant advisor (Part time) for Strategic Health Authority (Surrey and Sussex then South East Coast). This role was one of twelve Nationally and allowed me the opportunity to contribute towards National Policy working closely with the Chief Health Professions Officer and regional colleagues and I have contributed towards the following policy development:
Allied Health Professions prescribing and medicines supply mechanisms scoping project- July 2009 – the precursor to independent prescribing for Physiotherapists
Framing the contribution of Allied Health Professions – October 2008
Meeting the Challenge: A strategy for Allied Health Professions – November 2000
Amanda has been the AHP member of the South East Clinical Senate since 2014.
Amanda believes that the Clinical Senate offers a key function of enabling stakeholders across the health and social care system (including patient representation) to collaboratively contribute to and advise on proposed service redesign and developments within the local health economy. It also offers the opportunity to collaborate and network with Clinical Senates Nationally, sharing learning across regional boundaries.
Alison Barnett - Centre Director, Public Health England South East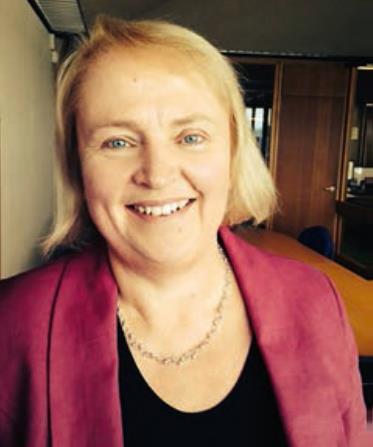 Centre Director, Public Health England South East. Alison commenced her role as Centre Director for Public Health England South East in September 2018 having been Deputy Centre Director since March 2016. Prior to this she was Director of Public Health for Medway for 8 years working in both the PCT and Council. She was Director of Public Health for Bexley Care Trust 2002-2008 and a Consultant in Public Health for Bexley and Greenwich Health Authority 1997-2002. She trained as a general practitioner in Thanet before joining higher training in public health in the South East. She has a broad range of experience and interests in public health but has a particular interest in cardiovascular disease prevention and health in all policies. She is also covering the role of Director of Public Health in the NHSE/I South East regional team.
Helen Bell - Programme Manager, South East Clinical Senates
Helen qualified as a pharmacy technician in 2007 and has worked at a variety of acute and mental health trusts both locally in Surrey and also in London. Prior to Helen becoming one of the first cohort of Kent, Surrey Sussex Darzi Fellows in 2017, she was working in a research based role at Imperial College Healthcare NHS Trust.
Helen has been the programme manager for the Kent Surrey and Sussex Clinical Senate since May 2018.
May Bullen - Patient and Public Partner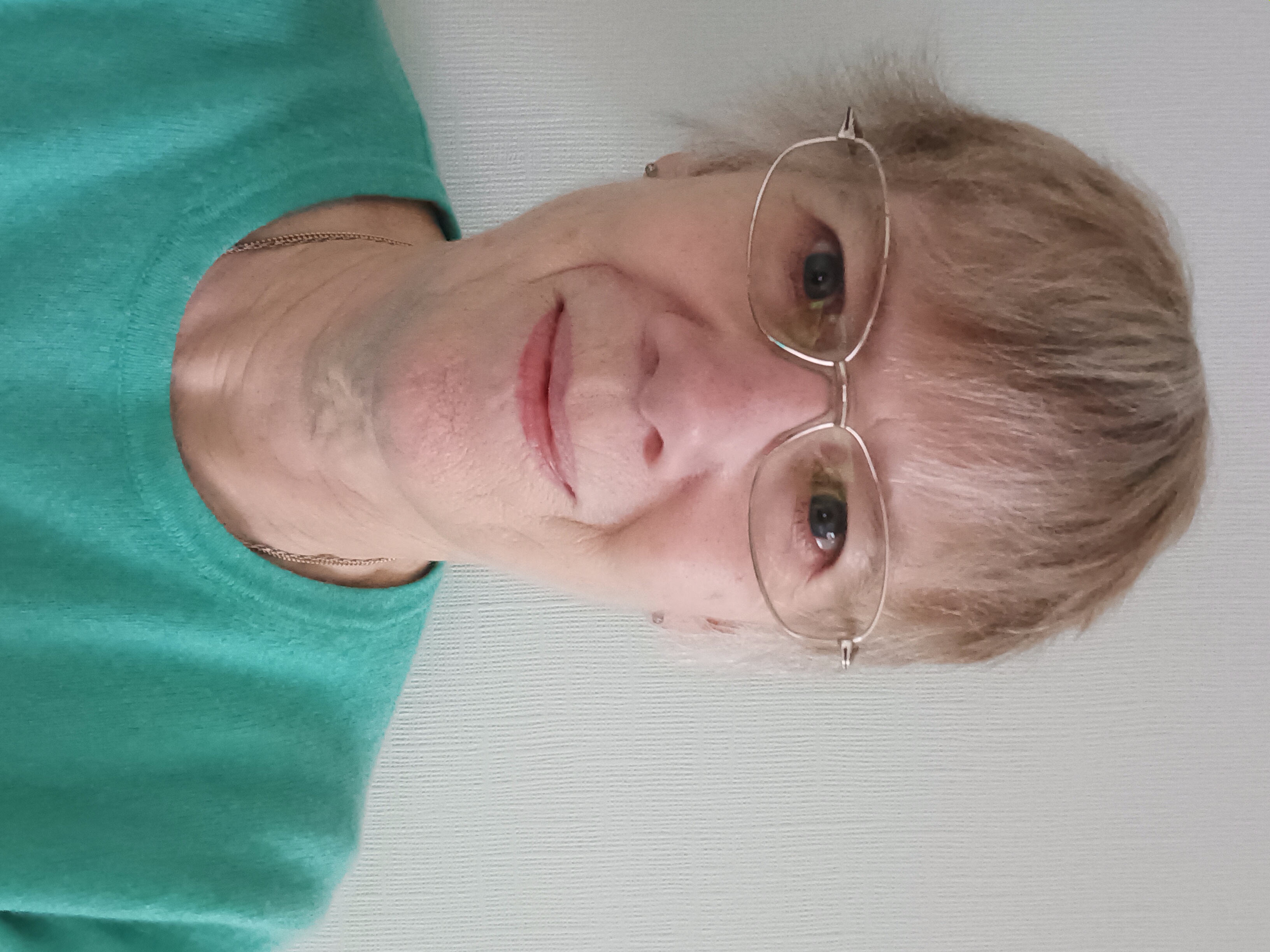 May spent over 45 years working as a nurse in the NHS. Her experience covered general nursing and specialist areas both in hospitals and the community. Specialist areas included intensive Care, Coronary Care, Oncology and Health Visiting. She was a Macmillan Nurse and later spent several years working directly for Macmillan Cancer Support developing services across the South East of England. She was a Director in a Primary Care Trust before retiring from the NHS and undertaking a number of Consultancy projects ranging from small local ones to large national ones. She has in recent years had a lay role with the Care Quality Commission and been involved in inspecting hospitals and care homes.
A large part of May's work has involved ensuring that the patient and family are considered and have a voice in care and service development. Over the years she has been a member of numerous Regional and National NHS / Charity Committees.
Heather Caudle - Chief Nursing Officer, Surrey and Borders NHS Foundation Trust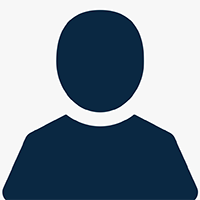 Priscilla Chandro - Patient and Public Partner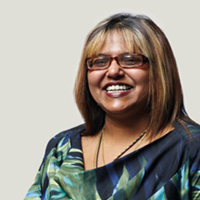 Public Governor (Surrey) – South East Coast Ambulance Service; Secretary – Cardiovascular Care Partnership UK; Co-Opted Council Member – British Association for Cardiovascular Prevention & Rehabilitation; Lay Member – South East Coast, Strategic Clinical Network – Cardiovascular; Lay Member – South East Clinical Senate
Priscilla Chandro suffered a heart attack at the age of 37 and has since gone on to become what she terms as a "professional" patient and public representative. Her heart attack went undetected for three days, as she was misdiagnosed as having flu. Through her "work", she is conscious of highlighting misdiagnosis and "stereotyping" when necessary, as she feels that these are not issues solely related to cardiac cases.
She is an Ambassador for the British Heart Foundation and has been involved in many activities, including media work to raise awareness of Women and Heart Disease, member of grant committees, the Cardiovascular Disease Outcomes Strategy and the Keogh Mortality Rapid Response Reviews, amongst others.  She is currently involved as a lay member for the new style CQC hospital reviews.
Her "fixed" positions are as Public Governor for the South East Coast Ambulance service, Secretary for Cardiovascular Care Partnership UK, co-opted member of council, being the first female patient, for the British Association of Cardiovascular Prevention and Rehabilitation and as a lay member for the South East Cardiovascular Strategic Clinical Network and Clinical Senate. She is also part of the national Women's Health Patient Safety Committee.
David Davis - Allied Health Care Professional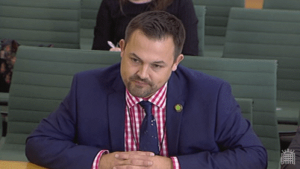 David Davis is a paramedic who is currently a Clinical Director at Sussex CCGs, and also continues to work clinically as a paramedic in ambulances, telephone triage and other settings. A Trustee for Thames Valley Air Ambulance, David is a Fellow of the College of Paramedics where he was previously stroke lead, mental health lead and Director of Communication, a Founding Fellow of the Faculty of Clinical Informatics and has recently completed the MSc in Digital Health Leadership with the NHS Digital Academy at Imperial. David has worked in a number of pan-professional roles and service development, regionally in developing stroke, major trauma and cardiac pathways and nationally leading clinical informatics for AHPs in the Department of Health and NHS England and directing the NHS 111 Workforce Development Programme. Recently David was been Head of Governance for 999 and NHS 111, chaired the regional clinical governance advisory group as well as having been a Peer Inspector for Her Majesty's Inspectorate of Constabularies and reviewer for the Royal College of Physicians stroke team.
Melanie Hill - Deputy Director of Strategy and Business Development, East kent Hospitals University NHS Foundation Trust
Your content goes here. Edit or remove this text inline or in the module Content settings. You can also style every aspect of this content in the module Design settings and even apply custom CSS to this text in the module Advanced settings.
Des Holden - Chief Executive Officer, Kent Surrey Sussex Academic Health Science Network (KSS AHSN)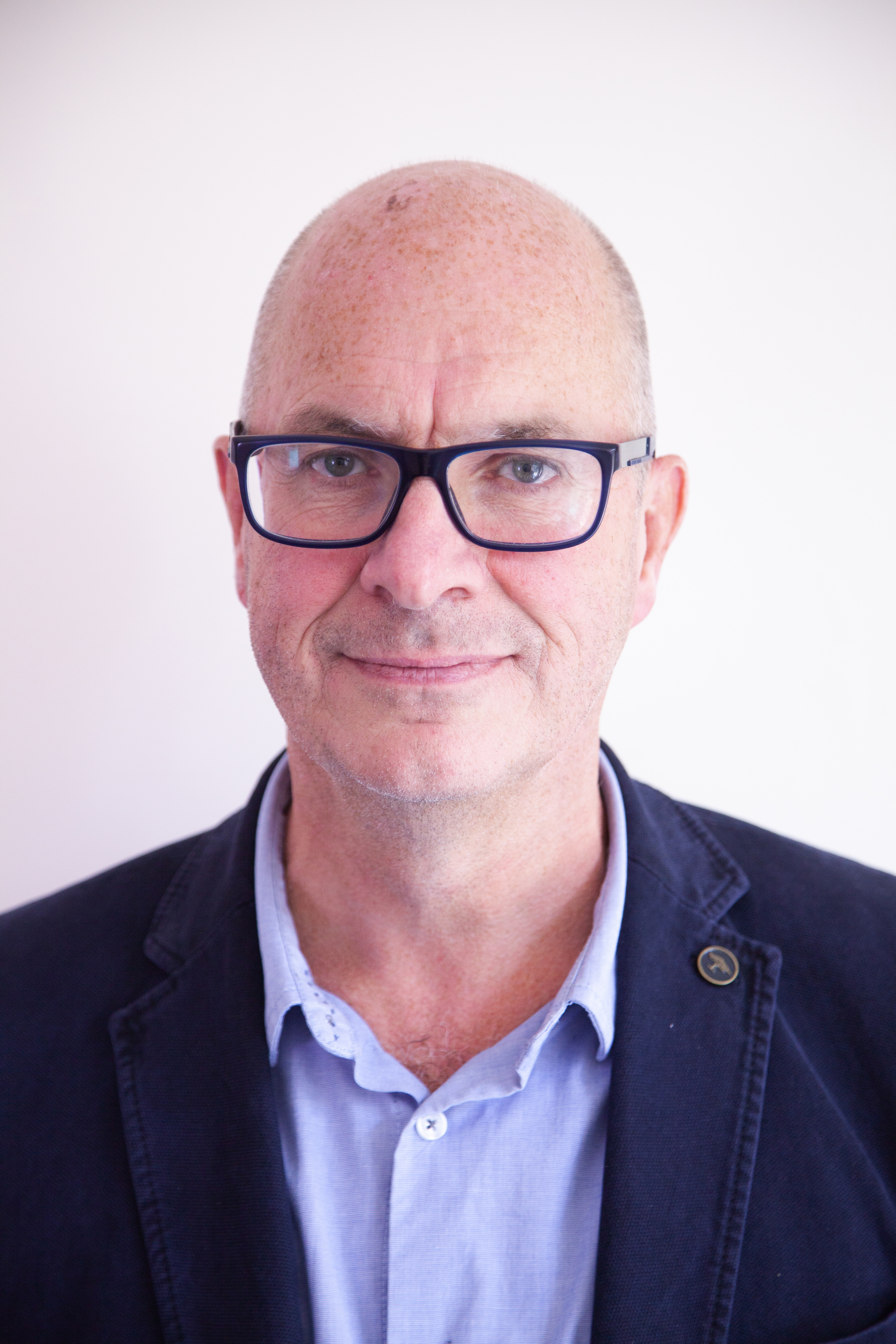 Director of Implementation Applied Research Collaboration KSS
Chief of Innovation, Surrey and Sussex Healthcare NHS Trust
Des Holden is the Chief Executive Officer of Kent Surrey Sussex Academic Health Science
Network (KSS AHSN), previously Medical Director, having been with the organisation
throughout its first licence. Des has 10 years of acute hospital board experience as Medical
Director at Brighton and Sussex University Hospitals NHS Trust and then Surrey and Sussex
Healthcare NHS Trust (SaSH) until 2019 when the CQC awarded SaSH an outstanding rating.
In addition, Des is now Chief of Innovation at SaSH, a non-executive director of the Southeast
Health Technology Alliance (SEHTA), Director of Implementation, NIHR Applied Research
Collaboration KSS and an international advisor to Public Intelligence, the Danish organisation
running citizen engagement and living lab co-design for new technologies
Dr Sunil Lobo - Acute Care Physician, East Kent Hospitals University Foundation Trust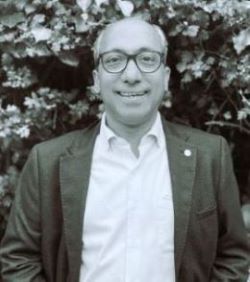 Dr Sunil Lobo is a Consultant Physician and Clinical Lead in Acute and Ambulatory Care at the East Kent Hospitals University Foundation Trust. And an Honorary Senior clinical lecturer for Kings College London. With clinical and teaching experience spanning over 17 years in the field of Acute internal medicine, he shares a specialist interest in Ambulatory Emergency Care and has delivered talks on this subject to a wide audience at regional training days, local Primary Care educational forums, and at the Society of Acute Medicine national events.
Aside from education he also has extensive leadership and managerial portfolio; served as a quality improvement fellow with the NHS Acute Medical Model network in 2017, contributed to the Nuffield Trust research report on 'Rethinking Acute care in smaller DGH' in 2018 and the National Ambulatory Emergency Care network pilot project to redefine Ambulatory care services in England. Dr Lobo has been instrumental in the redesigning of the acute medical model in East Kent, earning him the Trust's prestigious award for 'Excellence in Clinical care', in 2016.
Sarah Markham - Patient and Public Partner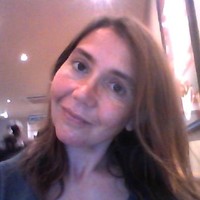 Dr Sarah Markham is a long-term mental and physical health patient and a member of the BMJ International Patient Panel. She graduated from the University of Cambridge with a master's degree in Mathematics, and from the University of Durham with a PhD in Hypercomplex Hyperbolic Geometry. She currently is a Visiting Researcher in the Department of Biostatistics and Health Informatics, Institute of Psychiatry, Psychology and Neuroscience, King's College London. Her main research interests include risk related discourses and practices in secure and forensic psychiatric services, and the development and application of digital technologies to deliberation in Health Technology Assessment.
Fionna Moore - Medical Director, South East Coast Ambulance Service NHS Trust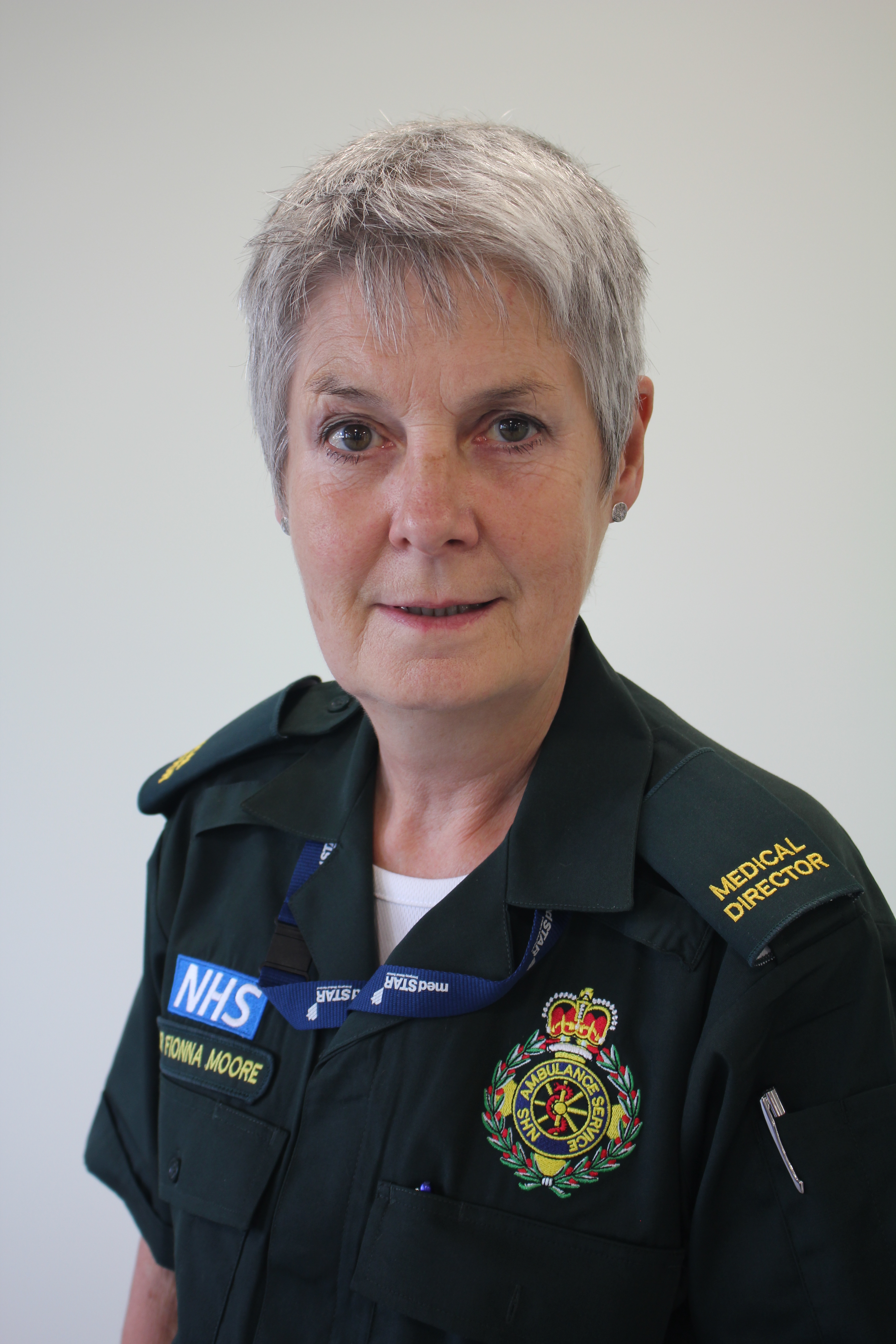 Dr Fionna Moore has more than 40 years' experience in the NHS. She is currently the Acting Chief Executive at SECAmb ahead of a substantive CEO being appointed.
Fionna has a wealth of experience in emergency care and the ambulance sector having spent many years with London Ambulance Service as Medical Director and latterly, as Chief Executive. She has also been an A&E consultant for 30 years.
Fionna is SECAmb's Caldicott Guardian and Controlled Drugs Accountable Officer.
She will continue as Executive Medical Director of South East Coast Ambulance Service NHS Foundation Trust (SECAmb) from September 2019.
Dr Mansoor Sange MD, FRCA, FFICM, EDIC - Consultant, Acute Provider Kent & Medway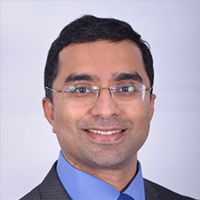 Mansoor obtained his MBBS qualification from Grant Medical College in Mumbai, India. He trained initially in Mumbai where he earned an MD and qualified as a Diplomate of the National Board (DNB) in Anaesthetics. He then was a trainee in the South East School of Anaesthesia and Pan London training rotation for intensive care medicine where he obtained his FRCA qualification in 2006.
He is a certified advanced life support instructor and has a keen interest in teaching and simulation training. Mansoor was appointed as a Consultant Anaesthetist and Intensivist at the Darent Valley Hospital in Dartford in 2011.
Aneetha Skinner - Clinical Director of Adult Specialist Rehab Services, Sussex Community NHS Trust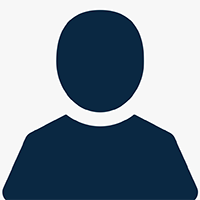 Sally Smith - Maidstone and Tunbridge Wells NHS Trust

Sally retired from nursing after 40 years of service in 2019. Her experience spans both senior management and senior nursing posts. Having trained in London she worked for 15 years in Intensive Care in London before moving to Kent as Head of Nursing for critical care. She worked as a Consultant Nurse in Critical Care Outreach before moving back into operational management. She then moved to East Kent where she was the Chief Nurse for 4 years. Currently Sally is undertaking post retirement part time work as a clinical reviewer for deaths in custody and working with NHSE/I on patient experience and user engagement. Sally is passionate about patient safety and person-centred compassionate quality care. Indeed, her Doctorate thesis focused on keeping our deteriorating patients safe.
Emily Steward - Head of Clinical Senates NHSEI South East, Kent Surrey Sussex and Hampshire Thames Valley Clinical Senates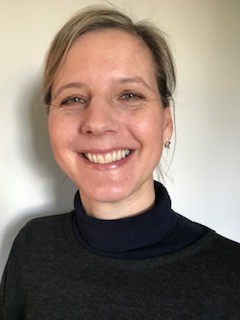 Emily qualified as a nurse in 1995 from University College London and The Middlesex Hospitals. Soon after she trained as a neonatal intensive care nurse and worked in London and the South East. In 1999 she qualified as a midwife from Kings College London.  The advent of the Better Births maternity review provided an opportunity to move into programme management and service transformation roles which she did with Maidstone and Tunbridge Wells NHS Trust, West Kent CCG and South East London ICS and Local Maternity System before joining the national team at NHSEI. Prior to joining the clinical senate Emily worked with the national systems transformation team supporting major service change. She has presented regionally and nationally at part of the maternity transformation programme and as a registered nurse and midwife remains actively involved in maternity.
Alison Taylor - Medical Director for System Improvement and Medical Standards, NHS England and NHS Improvement (Strategy and Transformation)