The Council is chaired by Dr Paul Stevens and comprises appointed clinical members, patient and public partners and of standing (ex officio) members. Appointed members are selected via a formal interview process following a process of nomination or individual approach and will maintain their role for three years.
Dr Paul Stevens - Clinical Chair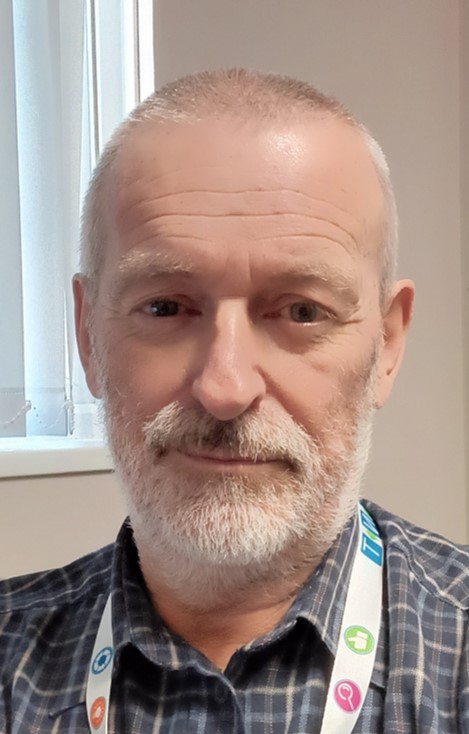 Dr Paul Stevens qualified in medicine from the then London Hospital Medical School in 1980 and was appointed Consultant in 1990. His training encompassed time in both the NHS and the Royal Air Force. In 1995 he was appointed Clinical Director of the Kent Kidney Care Centre where he was responsible for the sustained modernisation and development of Renal Services for the people of Kent together with a clinical research programme in kidney disease.
He is a past-President of the British Renal Society, has served on a number of national committees and was an advisor to NICE and the Department of Health for various aspects of kidney disease. Internationally he co-chaired the international classification of chronic kidney disease and remains an executive committee member of Kidney Disease Improving Global Outcomes. Latterly he served as his Trust medical director, stepping into that role at a time when the Trust was placed in both quality and financial special measures.
Vice Chair - To be appointed
Your content goes here. Edit or remove this text inline or in the module Content settings. You can also style every aspect of this content in the module Design settings and even apply custom CSS to this text in the module Advanced settings.
Amanda Allen - Clinical Director of Therapies, Maidstone and Tunbridge Wells NHS Trust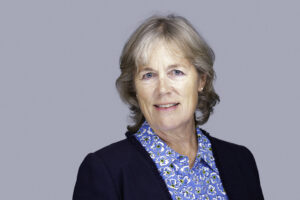 Clinical Director of Therapies, Maidstone and Tunbridge Wells NHS Trust
Amanda's management experience includes operationally and strategically managing therapy services that include several of the Allied Health Professionals (AHP) specifically: Nutrition and Dietetics; Occupational Therapy; Physiotherapy and Speech and Language Therapy. The services provided include outreach and community services as well as acute services.
Amanda's clinical experience has included working across broad range of sectors: Acute care; Community; independent sector; Elite sports.
2000-2004, worked with the Leadership Centre /Modernisation Agency in a voluntary capacity as the South East Allied Health Professions and Healthcare Scientists Leadership development lead.
2004 – 2013 – AHP consultant advisor (Part time) for Strategic Health Authority (Surrey and Sussex then South East Coast). This role was one of twelve Nationally and allowed me the opportunity to contribute towards National Policy working closely with the Chief Health Professions Officer and regional colleagues and I have contributed towards the following policy development:
Allied Health Professions prescribing and medicines supply mechanisms scoping project- July 2009 – the precursor to independent prescribing for Physiotherapists
Framing the contribution of Allied Health Professions – October 2008
Meeting the Challenge: A strategy for Allied Health Professions – November 2000
Amanda has been the AHP member of the South East Clinical Senate since 2014.
Amanda believes that the Clinical Senate offers a key function of enabling stakeholders across the health and social care system (including patient representation) to collaboratively contribute to and advise on proposed service redesign and developments within the local health economy. It also offers the opportunity to collaborate and network with Clinical Senates Nationally, sharing learning across regional boundaries.
Raj Bajwa - GP, Buckinghamshire, Oxfordshire and Berkshire West Integrated Care Board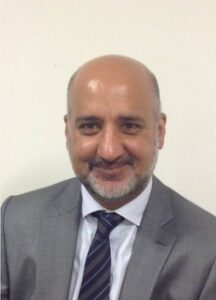 Raj studied pharmacy at King's College, London then medicine at Southampton Medical School before embarking on career in general practice in Buckinghamshire.  He is the senior partner at Little Chalfont Surgery, joining in 2000, and was the Medicines Management Lead for Buckinghamshire PCT and then Medicines and Long Term Conditions Lead in the CCG before serving as Clinical Chair of Buckinghamshire CCG for 6 years until 2022.  Raj is a Fellow of both the Royal College of General Practitioners and the Royal Pharmaceutical Society of Great Britain (RPSGB) serving as a member of the RPSGB Primary Care Expert Advisory Group.
He undertook an AHSN Fellowship to complete a Masters in Evidence-Based Health Care at Oxford University, in order to support his interest in maximising healthcare value, integrated working and collaborative leadership within healthcare systems.
Raj is currently the Buckinghamshire Oxfordshire and Berkshire West Integrated Care Board clinical lead for research and innovation.
Michael Baker - Deputy Director of Healthcare, Public Health England, South East region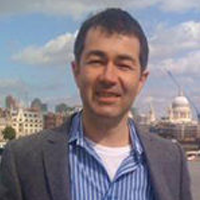 Michael Baker started his career in the financial sector working in retail banking. After seven years, he moved into public health, where he has remained for over 20 years across the South East. Mr Baker has worked for a number of NHS organisations and has led on sexual health, substance misuse and health improvement.
He has a MSc and PhD in Health Promotion, a certificate in teaching and a postgraduate qualification in psychotherapy. In 2013, he joined Public Health England where he led on Screening and Immunisation across Wessex. He is now the Deputy Director of Healthcare Public Health in the South East providing local leadership of the healthcare public health system.
Alison Barnett - Centre Director, Public Health England, South East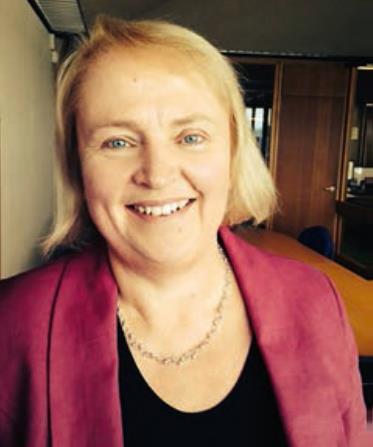 Centre Director, Public Health England South East. Alison commenced her role as Centre Director for Public Health England South East in September 2018 having been Deputy Centre Director since March 2016. Prior to this she was Director of Public Health for Medway for 8 years working in both the PCT and Council. She was Director of Public Health for Bexley Care Trust 2002-2008 and a Consultant in Public Health for Bexley and Greenwich Health Authority 1997-2002. She trained as a general practitioner in Thanet before joining higher training in public health in the South East. She has a broad range of experience and interests in public health but has a particular interest in cardiovascular disease prevention and health in all policies. She is also covering the role of Director of Public Health in the NHSE/I South East regional team.
John Black - Medical Director, South Central Ambulance Service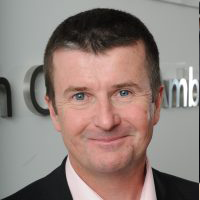 John joined the Board of the South Central Ambulance Service NHS Foundation Trust (SCAS) in 2010 as Medical Director, having previously joined SCAS in 2007 as Divisional Medical Director for Oxfordshire and Buckinghamshire. John's role is to support the strategic clinical direction of South Central Ambulance Service NHS as well as to provide expert clinical advice to the Board and, together with the Director for Patient Care, to provide assurance on the standards of clinical care delivered. John represents of The College of Emergency Medicine and currently chairs the Intercollegiate Board for Training in Pre-hospital Emergency Medicine (PHEM), which has over seen the General Medical Council approval of this new medical sub-specialty, and the approval of new postgraduate PHEM training programmes in England, Scotland and Wales. John is a member of the National Ambulance Service Medical Director's Group and is also a member of the Army Reserve (Defence Medical Services). John was appointed a Queen's Honorary Physician (Civilian) in 2009 and Honorary Consultant Civilian Adviser in Emergency Care to the British Army in 2013.
Stephen Bourne - Patient and Public Partner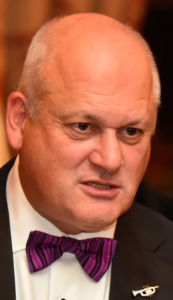 Stephen Bourne is the Managing Director of 7 Elements Global Limited and Managing Director (EMEA) for PrimeMover Associates, international firms dedicated to collaboration and conflict management. These companies are spin-offs of the Harvard Negotiation Project. Stephen as MD of 7 Elements Global Limited in the UK, also has special expertise around renal medicine. With over thirty years' experience in the healthcare and pharmaceutical industry, Stephen has spent the last 18 years teaching, advising and directly negotiating for high cost medicines across Europe, the Middle East, Africa and Asia in diverse therapy areas including renal, HIV, Hepatitis C, oncology and haematology. He has also taught at the Global Fund in Geneva and has also managed conflicts in diverse areas such as classical music and family settings.
Stephen was until recently a Trustee of the British Renal Society, and sits as a patient and public partner on the South East (HTV) Clinical Senate.
Currently, Stephen's commercial focus is on health care, and pharmaceuticals, working with organisations to collaborate with health authorities and health technology assessors on the reimbursement of high cost medicines. This involves training, coaching, mentoring and advising on specific current issues. In the public sector, Stephen is working with healthcare colleagues in Renal medicine to improve collaboration between professional bodies and maximise their revenues. Stephen also spends much time doing charitable work with 15 to 18-year olds in deprived areas of the UK, helping them to negotiate their way through life and to aspire to greater things. Stephen is also a keynote speaker at the Wycombe Management Conference.
Stephen lives just outside London and is a UK citizen. He is married to Gill and has with three adult children. Stephen is a science graduate from the University of London, has a postgraduate qualification in education from the University of Southampton and a diploma in marketing from Thames Valley University. In addition, Stephen has attended the London Business School business administration programme designed for 3M senior management and the Harvard Law School programme on negotiation.
Stephen has a passion for brass music, rugby, choral singing, SCUBA diving, wildlife and travelling to different cultures.
May Bullen - Patient and Public Partner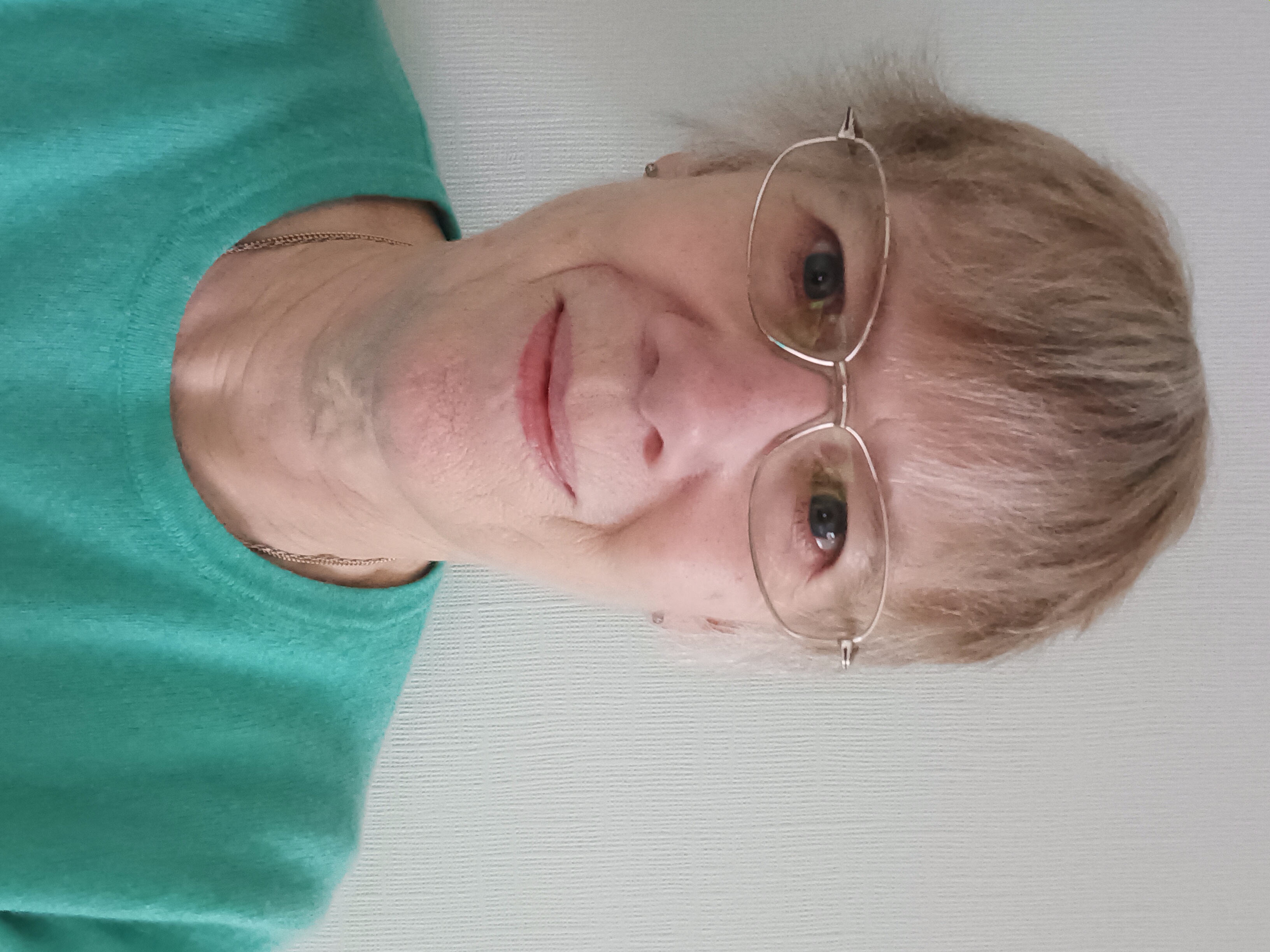 May spent over 45 years working as a nurse in the NHS. Her experience covered general nursing and specialist areas both in hospitals and the community. Specialist areas included intensive Care, Coronary Care, Oncology and Health Visiting. She was a Macmillan Nurse and later spent several years working directly for Macmillan Cancer Support developing services across the South East of England. She was a Director in a Primary Care Trust before retiring from the NHS and undertaking a number of Consultancy projects ranging from small local ones to large national ones. She has in recent years had a lay role with the Care Quality Commission and been involved in inspecting hospitals and care homes.
A large part of May's work has involved ensuring that the patient and family are considered and have a voice in care and service development. Over the years she has been a member of numerous Regional and National NHS / Charity Committees.
Amedeo Calisto - Consultant Paediatric Neurosurgeon and Clinical Lead, Oxford University Hospitals NHS Foundation Trust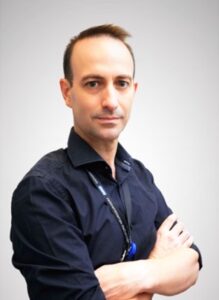 Amedeo is a Consultant Paediatric Neurosurgeon and Clinical Lead at Oxford University Hospitals NHS Foundation Trust. His international experience is based on his training in Rome, Paris, Glasgow and Liverpool. He is a qualified Educational Supervisor, clinical examiner and Senior Clinical Lecturer at the Nuffield Department of Clinical Neurosciences of Oxford University. Amedeo has a PhD in Neurooncology, is associate Editor of the British Journal of Neurosurgery and Co-Lead for the South West Paediatric Neuroscience Operative Delivery Network. He is trained and experienced in Serious Incidents reporting. As an Expert Witness, he assists Family Courts and Police Forces, across the UK, in cases of children suspected victims of abusive head trauma.
Amedeo's clinical interest is in the use of modern technology and augmented reality in brain tumours operations, in the impact of human factors in high performing surgery and in collaborative forms of sustainable efficiency in everyday clinical practice. He daily collaborates with a range of different professionals from various disciplines providing a multidisciplinary best clinical practice approach for his patients.
Amedeo's work in the ODN focuses on health inequalities in epilepsy and tone management, across the wide SW region, by implementing the NHSE transformation programs, interfacing with third parties and supporting local NHS providers.
Sue Carter - Pharmacist, Clinical Effectiveness Lead, Buckinghamshire, Oxfordshire and Berkshire West Integrated Care Board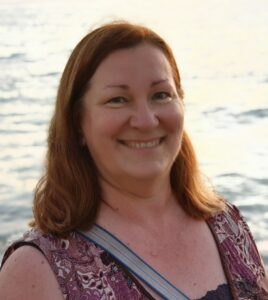 Sue is Buckinghamshire Oxfordshire and Berkshire West ICB Clinical Effectiveness Lead and a pharmacist by professional background. Sue's career has spanned different care settings, including experience in hospital, community, and general practice pharmacy roles, before pioneering the emerging clinical specialty of primary care pharmacy and co-founding the national Primary Care Pharmacy Association. Sue has been a Commissioner representative on the Guild of Healthcare Pharmacists National Council, and a member of the national Pharmaceutical Advisers Group, as well as a member of the English Surveillance Programme for Antimicrobial Utilisation and Resistance, now part of the UK Health Security Agency. Sue held the statutory post of NHS England Controlled Drug Accountable Officer for Kent, Surrey, Sussex and Hampshire & IoW for 10 years, and was formerly Associate Director of Medicines Optimisation for West Sussex CCG, GP Practice Network Development lead and Programme Lead for Stroke. Sue has been able to bring her system-wide health system knowledge and associated interest in medicines optimisation and evidence-based medicine, and her understanding of the legal and governance framework that underpins patient rights and access to health care, to her Clinical Effectiveness role and hopefully to the South East Clinical Senate.
David Davis - Clinical Director, NHS Sussex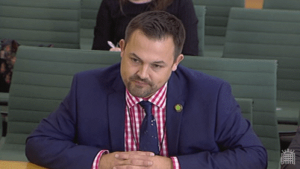 David Davis is a paramedic who is currently a Clinical Director at Sussex CCGs, and also continues to work clinically as a paramedic in ambulances, telephone triage and other settings. A Trustee for Thames Valley Air Ambulance, David is a Fellow of the College of Paramedics where he was previously stroke lead, mental health lead and Director of Communication, a Founding Fellow of the Faculty of Clinical Informatics and has recently completed the MSc in Digital Health Leadership with the NHS Digital Academy at Imperial. David has worked in a number of pan-professional roles and service development, regionally in developing stroke, major trauma and cardiac pathways and nationally leading clinical informatics for AHPs in the Department of Health and NHS England and directing the NHS 111 Workforce Development Programme. Recently David was been Head of Governance for 999 and NHS 111, chaired the regional clinical governance advisory group as well as having been a Peer Inspector for Her Majesty's Inspectorate of Constabularies and reviewer for the Royal College of Physicians stroke team.
Ruchika Gupta - IFR Clinical Lead, Surrey Heartlands Integrated Care Board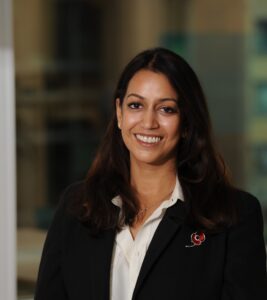 Ruchika is a GP in Esher Green Surgery since 2017 and has worked as a GP in Surrey for the last 14 years.  She has an interest in Women's Health and leads the clinic within her practice.  Alongside her clinical role she has worked previously in Surrey Downs CCG as a Clinical Lead in Planned Care, innovating pathways to try and improve health outcomes and patient experience.
Ruchika was a committee member of the NICE IPAC for 3 years working to advise NICE on safety and efficacy of interventional procedures.  She currently works as a Clinical Director for long term planning delivery for Surrey Heartlands ICB and works alongside Public Health in utilizing evidence based medicine to guide and improve population health outcomes.
Melanie Hill - Deputy Director of Strategy and Business Development, East Kent Hospitals University NHS Foundation Trust
Your content goes here. Edit or remove this text inline or in the module Content settings. You can also style every aspect of this content in the module Design settings and even apply custom CSS to this text in the module Advanced settings.
Des Holden - Chief Executive Officer, Kent Surrey Sussex Academic Health Science Network (KSS AHSN)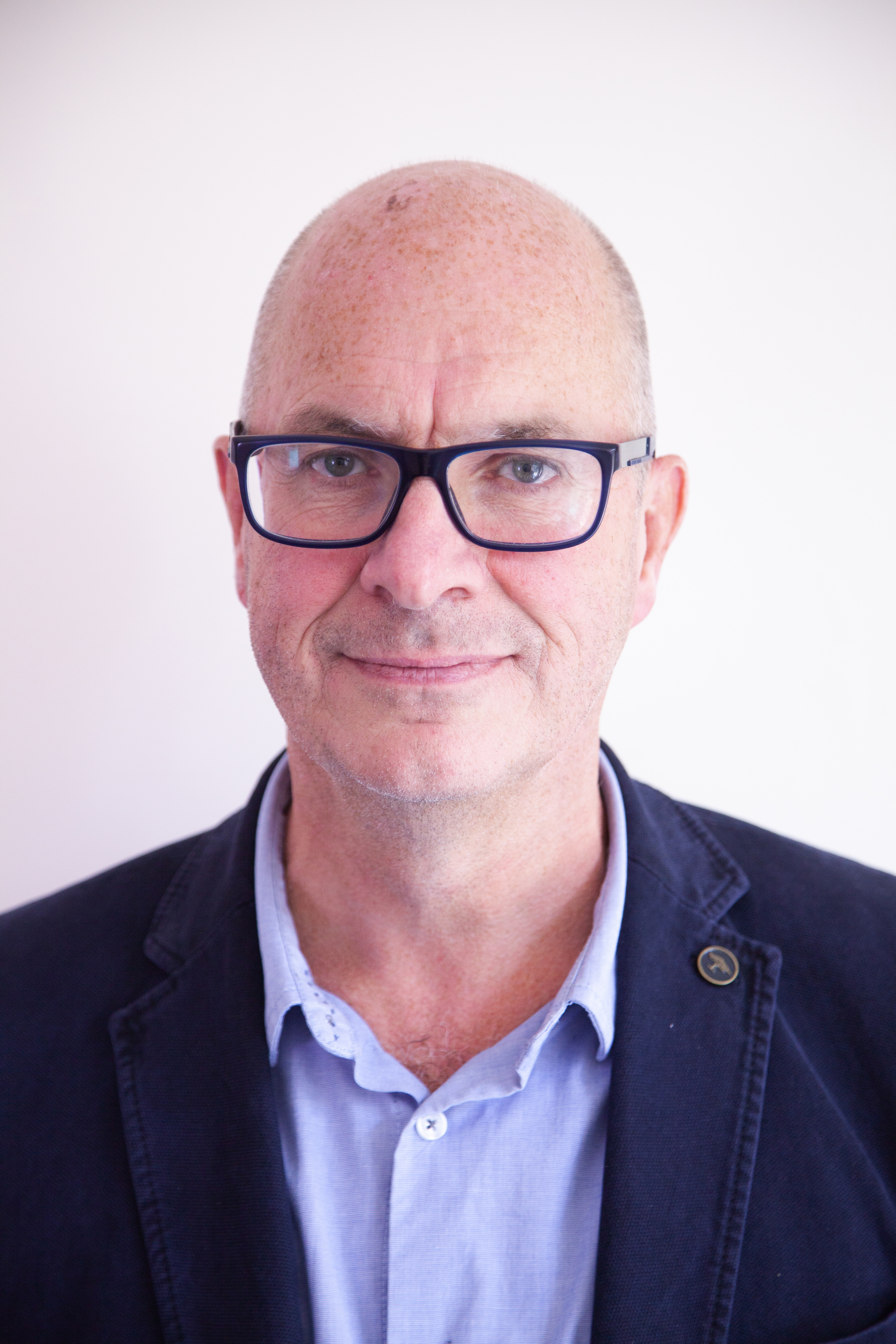 Director of Implementation Applied Research Collaboration KSS
Chief of Innovation, Surrey and Sussex Healthcare NHS Trust
Des Holden is the Chief Executive Officer of Kent Surrey Sussex Academic Health Science
Network (KSS AHSN), previously Medical Director, having been with the organisation
throughout its first licence. Des has 10 years of acute hospital board experience as Medical
Director at Brighton and Sussex University Hospitals NHS Trust and then Surrey and Sussex
Healthcare NHS Trust (SaSH) until 2019 when the CQC awarded SaSH an outstanding rating.
In addition, Des is now Chief of Innovation at SaSH, a non-executive director of the Southeast
Health Technology Alliance (SEHTA), Director of Implementation, NIHR Applied Research
Collaboration KSS and an international advisor to Public Intelligence, the Danish organisation
running citizen engagement and living lab co-design for new technologies
Toby Holder - Associate Director of All Age Continuing Care, Hampshire and Isle of Wight Integrated Care Board
Your content goes here. Edit or remove this text inline or in the module Content settings. You can also style every aspect of this content in the module Design settings and even apply custom CSS to this text in the module Advanced settings.
Lalitha Iyer - Medical Director, East Berkshire CCG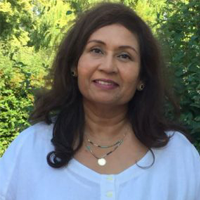 Dr Iyer has been working as a GP Partner at the Farnham Road Practice in Slough since 2007. She has a special interest in obstetrics and gynaecology and is the Women's Health lead for Slough CCG. She is also the GP lead for FGM in East Berkshire. Initially qualifying as a gynaecologist, she worked in the gynaecology department at Wexham Park Hospital (Frimley Trust) for 10 years with a special interest in colposcopy and cervical screening programmes. Following this, she trained to be a general practitioner. She has been the paediatric lead for Slough CCG and was involved in the paediatric asthma project to improve the health of children with asthma. She has led on various cancer related projects for Slough and was involved with Macmillan cancer in their project on promoting increased screening uptake in Slough. Her passion for reducing health inequalities is reflected through her involvement in community health events with local charities in the population served, including ethnic minorities. She was involved in starting the first cancer support group for ethnic minorities in East Berkshire jointly with Macmillan and a local charity. Working for many years in the NHS hospital environment and then within the community gives her a unique advantage in understanding the issues in both these settings and provides her with the ability to contribute to the improvement of patient care and health outcomes. She has been awarded the Queen's Award for Voluntary Service.
Anita Jayadev - Clinical Lead Respiratory and Sepsis, Frimley Health NHS Trust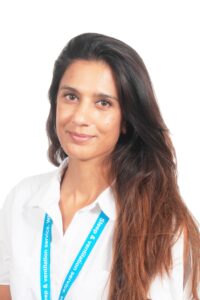 Dr. Anita Jayadev qualified from St. Bartholomews' School of Medicine and Dentistry in London and works as clinical lead for respiratory medicine at Frimley Health NHS Trust. She has an interest in sleep and interventional respiratory medicine and established an EBUS and sleep service at Wexham Park Hospital and is passionate about developing new services and reducing health inequalities. Prior to her employment at Wexham, she worked at St. Bartholomews' as a sleep and ventilation consultant, previously held positions on the British Thoracic Society Committees for training, New Models of Care and Quality improvement.
She has an interest in patient safety and won the BMJ patient safety team of the year award during her Darzi Fellowship at Great Ormond Street Hospital. Her achievements were recognised by the HSJ and she was awarded 'Rising Star in the NHS award' during her training. She currently holds the clinical lead post for Sepsis across Frimley Health NHS Foundation Trust.
Lisa Jeffery - Senior Quality and Safety Manager, Sussex Local Maternity and Neonatal System
Lisa is both a registered nurse and midwife and has gained a wealth of experience during her 30 years of experience.  She has held various positions predominately within the midwifery landscape. Whilst a Lead midwife, she supported the department during the merger of two Trusts. This involved being sensitive and nurturing to staff needs during a period of immense uncertainty and reviewing clinical guidance across the department, resulting in practice alignment and a greater sense of belonging.  Promoting safe standards was critical in her roles of labour ward coordinator and midwifery matron. She spent 5 years supporting the Chief Nurse in an acute Trust leading on the whole workforce agenda. This enabled her to become more outward facing, gaining a greater understanding of the whole Trust workforce rather than solely maternity. During this time, she supported the neurological division when service reconfiguration was underway.  Her current role is within the ICS footprint, leading on the quality and safety agenda within a local maternity and neonatal system. Her areas of interest are predominately services within the acute setting although through her current role, she is developing a greater interest within primary care.
Mark Knight - Chief Healthcare Scientist, Kent and Medway Integrated Care Board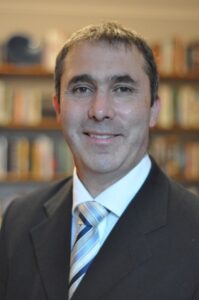 Mark is the Chief Healthcare Scientist at NHS Kent and Medway Integrated Care Board, responsible for the strategic development and delivery of the regional programme to increase leadership, sustainability, recovery and growth in Healthcare Science. Mark supports service transformation across the Integrated Care System. In addition, Mark focusses on enhancing recruitment and retention via innovative education, training and workforce development programmes, which are delivered via a regional Healthcare Science network and faculty.
Prior to this, Mark spent nearly 30 years working as a Medical Physicist specialising in Radiation Protection and Diagnostic Imaging. Mark worked primarily in the NHS and also had a spell in Qatar, where he helped set up the first radiotherapy services in the country.
Sunil Lobo - Acute Care Physician, East Kent Hospitals University NHS Foundation Trust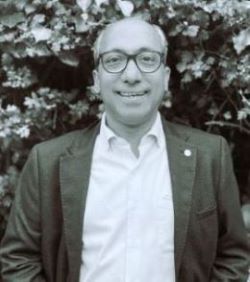 Sunil Lobo is a Consultant Physician and Clinical Lead in Acute and Ambulatory Care at the East Kent Hospitals University Foundation Trust. And an Honorary Senior clinical lecturer for Kings College London. With clinical and teaching experience spanning over 17 years in the field of Acute internal medicine, he shares a specialist interest in Ambulatory Emergency Care and has delivered talks on this subject to a wide audience at regional training days, local Primary Care educational forums, and at the Society of Acute Medicine national events.
Aside from education he also has extensive leadership and managerial portfolio; served as a quality improvement fellow with the NHS Acute Medical Model network in 2017, contributed to the Nuffield Trust research report on 'Rethinking Acute care in smaller DGH' in 2018 and the National Ambulatory Emergency Care network pilot project to redefine Ambulatory care services in England. Dr Lobo has been instrumental in the redesigning of the acute medical model in East Kent, earning him the Trust's prestigious award for 'Excellence in Clinical care', in 2016.
Gill Manning - Patient and Public Partner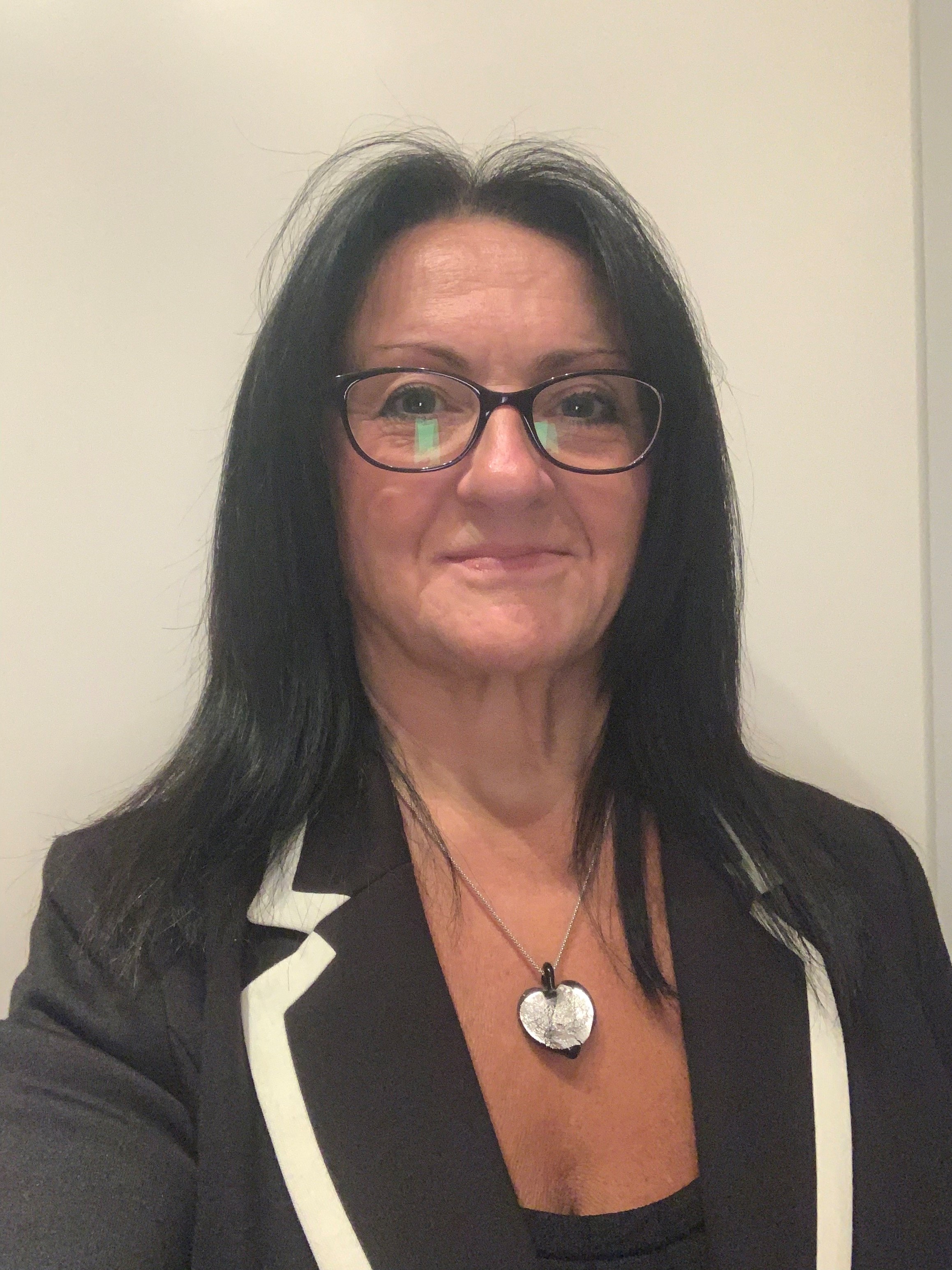 Gill Manning has over 35 years' experience in the pharmaceutical industry in different roles, management, marketing and as a Scientific Advisor. She now works as a consultant with clients from both pharmaceutical companies and key healthcare providers/public bodies as a communication professional with high intellectual curiosity and a passion for learning. Most recently, in 2020, Gill was awarded the British Renal Society Mallick Lecture Award for lifetime services to the renal community to join her life-time membership of the Anaemia Nurse Association, having supported nurse education in many guises from the outset in the nineties and subsequently trained and developed a multitude of anaemia nurses in the new specialist area.
She was the Lay Member for Patient and Public Engagement in Bracknell Forest from 2018-2021 and is still Chair of her GP Practice Patient Group, combining a desire to make a difference locally, a career where communication is paramount and an understanding of the mechanics of the NHS, which enables her to utilise skills learned in a business setting to increase possibilities for collaboration. This is vital with the plethora of stakeholders who need to be contacted and listened to in order to improve the experience of healthcare for local people.
She is a scientist with a Medical Biochemistry degree from Royal Holloway College, University of London and has a passion for training and mentoring, with charitable work preparing teenagers for the workplace, particularly, but not exclusively in scientific roles.
Gill has a passion for singing, choral and musicals, yoga, Pilates, ballroom and Latin dancing, SCUBA diving, skiing, theatre-going and travelling the world (well, did pre-pandemic!).
Katie Mashingaidze - Lead Nurse for the Fundamentals of Care in the Older Adult, Hampshire Hospitals Foundation Trust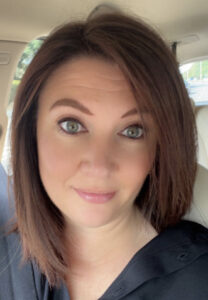 Katie is Lead Nurse for the Fundamentals of Care in the Older Adult (Hampshire Hospitals Foundation Trust). Katie joined the trust 2yrs ago as the Falls Prevention Lead, and since then her specialist background in nursing and health of the older adult has enabled her to move into her current role.
With a background of leadership, education, and clinical working Katie has focused her career on care delivery of people over the age of 65yrs and neurological rehabilitation.  In addition to this Katie has an MSc in Advanced Nursing Practice, L3 in Foot and Nail Health, Advanced Continence Management and is also studying for her Doctorate in Health (Older People's Care).
Sarah Markham - Patient and Public Partner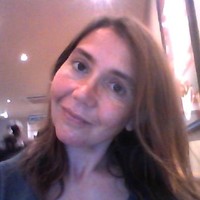 Dr Sarah Markham is a long-term mental and physical health patient and a member of the BMJ International Patient Panel. She graduated from the University of Cambridge with a master's degree in Mathematics, and from the University of Durham with a PhD in Hypercomplex Hyperbolic Geometry. She currently is a Visiting Researcher in the Department of Biostatistics and Health Informatics, Institute of Psychiatry, Psychology and Neuroscience, King's College London. Her main research interests include risk related discourses and practices in secure and forensic psychiatric services, and the development and application of digital technologies to deliberation in Health Technology Assessment.
Jackie McGlynn - Frimley Integrated Care Board Clinical Lead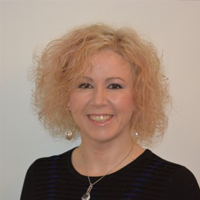 Jackie has been a GP Principal at Kings Corner Surgery in Sunninghill for 10 years. She has been the practice lead for practice based commissioning and until recently was a GP trainer with clinical interests in women's and children's health. Jackie also has a master's degree in Community Health and previously trained as a Public Health Physician.
On joining Berkshire East in 2005, and before the formation of CCGs, she was the Deputy Medical Director of the PCT. In her current role as a Medical Director of BACCG, she has particular responsibility in leading on quality and contracts with our acute trusts, and also leads on this for the East Berkshire Federation.
Andrew McLaren - Chief Medical Officer, Buckinghamshire Healthcare NHS Trust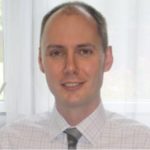 Andrew qualified in medicine from the University of Oxford and completed specialist training in general and endocrine surgery in 2004.  He has extensive experience of a range of clinical management roles at Buckinghamshire Healthcare NHS Trust which is a combined community and acute provider with appointment to the role of Chief Medical Officer in 2021 – whilst continuing clinical practice in endocrine surgery. 
Andrew has an interest in working with community groups to improve population health and is leading on the recovery of planned care in the Trust.
Rachel Oaten - Medical Director, South East Coast Ambulance Service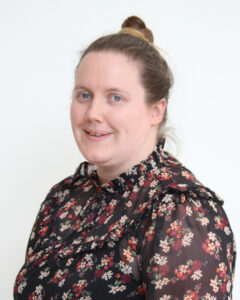 Dr Rachel Oaten, is the Chief Medical Officer for the South East Coast Ambulance Service. She qualified  as Consultant in Emergency Medicine in 2017, took up a post at Sailsbury Hospital and in 2018 was appointed to the Clinical lead role for the Emergency Department. She also heal a part-time post at East Midlands Ambulance Service in March 2020 where she served as Deputy medical Director.
In October 2021 she was appointed Deputy Clinical Director of Medicine at Sailsbury Hospital. She maintains a clinical hands-on prescence as an Emergency Consultantand also undertakes shifts working asd a Trauma Team Leader.
Patience Okorie - Clinical Director Children and Maternity Services, NHS Sussex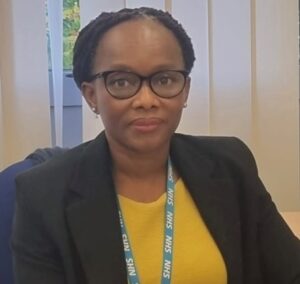 Patience is a clinical director at the Sussex ICB and leads on children and maternity services. She has been a GP in Crawley, West Sussex for 14 years and prior to becoming a GP worked as a paediatrician in Nigeria and the UK.
In the past she worked in the Crawley, Horsham and Mid Sussex CCG as clinical lead for children and maternity services, planned care and medicine management as well as being a member of the governing body.
Patience is passionate about improving patient care, especially ensuring that patients get the best care at the right time and in the right place. She is keen to ensure that the quieter people in the community are looked after, hence her interest in population and inclusion health. She currently works with the population health team in the Sussex ICB as one of the clinical leads supporting the core 20plus5 approach to reducing health inequalities. She has a keen interest in training and workforce development and is a GP tutor for the Brighton and Sussex Medical School.
Aparna Pal - Consultant Endocrinologist, Oxford University Hospitals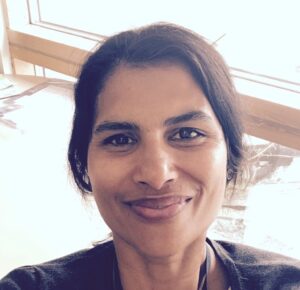 Dr Aparna Pal has been a Consultant in Endocrinology and Acute General Medicine since 2014, initially at the Royal Berkshire Hospital, Reading and subsequently at Oxford University Hospitals since 2016. She qualified from Oxford University Medical School in 2000 and undertook her postgraduate training in the South East Region, completing a DPhil during her registrar years.
She continues to practise acute medicine in addition to her specialist endocrinology work and remains active in research. Aparna is also the Clinical Service Lead for Endocrinology, the interim Clinical Director for Specialist Medicine and is a Royal College of Physicians tutor.
Claire Parr - Clinical Governance Lead (Maternity), Sussex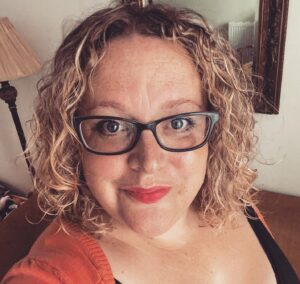 Claire is a dedicated registered midwife with over 20 years experience, whose specialist area is within the quality and safety area of maternity services. Claire is the Clinical Governance Lead for maternity at University Hospitals Sussex, supporting quality projects and safety investigations of two of the 4 maternity hospital sites. Providing Leadership for all governance, policies and processes (including management of incidents, investigations, legal claims, complaints, audit, risk register and guidelines) as well as delivering a robust response to national reports and providing evidence of assurance locally and nationally.
Claire has background in public health and service development with many successful projects completed under her guidance. Turning non-performing services into achieving services, putting families at the centre of what they do. Claire has been invited to contribute towards national expert groups to encourage change on a wider scale.
Claire is also an accredited expert witness for midwifery which allows her to bring this training into good use within her role. Alongside this, Claire is a mother to two young children, and from her own experiences she champions effective and parent focused investigations and the support of parents through investigation processes.
Sian Rees - Oxfordshire Academic Health Science Network
Your content goes here. Edit or remove this text inline or in the module Content settings. You can also style every aspect of this content in the module Design settings and even apply custom CSS to this text in the module Advanced settings.
Alex Rickett - Nurse Consultant in Liaison Psychiatry, East Kent Hospitals University NHS Foundation Trust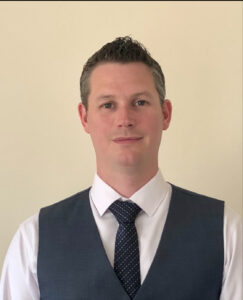 Alex Rickett has been working in health care in the South East since 2002. Starting in the private sector and then moving into the NHS in 2010 following qualifying as a Registered Mental Health Nurse from Canterbury Christchurch University.
His NHS career has included working in both community and hospital settings as well as gaining international experience in Australia. In his specialist area of mental health Alex has worked in Acute Crisis Teams, Primary Care, Early Intervention Psychosis, Child and Adolescent mental health and Liaison Psychiatry.
Following completion of his MSc in Advanced Clinical Practice from London Southbank University, he has been involved in quality improvement projects, service developments and research in the NHS. Alongside his clinical work he is an honorary lecturer at a higher educational institute in Kent where he delivers lectures on Mental Health.
Paul Sadler - Postgraduate Dean, HEE, Thames Valley and Wessex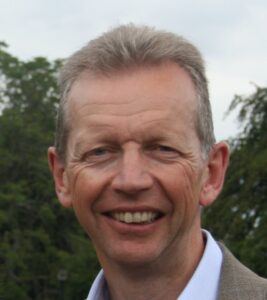 Paul Sadler is the Regional Postgraduate Dean for the South East, and the Local Postgraduate Dean for Thames Valley and Wessex.
Paul spent over 16 years in the British Army before he moved to work as a consultant in intensive care medicine and anaesthesia in Portsmouth Hospitals NHS Trust. During his military and NHS career, he has undertaken many educational and leadership roles as tutor, clinical director, programme director, local advisor, director of education, and deputy medical director, before becoming a postgraduate dean in late 2018. He undertakes national lead dean roles for Surgery, Professional Support and Wellbeing, and the Extended Surgical Team programme. He continues to be an active clinical teacher and clinician.
Aneetha Skinner - Clinical Director of Adult Specialist Rehab Services, Sussex Community NHS Trust
Dr Aneetha Skinner is a consultant and medical lead in rehab medicine working in Sussex. Her role involves working with other health care professionals in modelling and delivering high quality clinical care for individuals with complex disabilities to help optimise function and promote participation in society. She contributes to the work of various committees such as the patient safety committee of the Royal College of Physicians, Integrated Stroke Development Network and British society of rehab medicine.
Sally Smith - Registered Nurse and Clinical Reviewer NHSE

Sally retired from nursing after 40 years of service in 2019. Her experience spans both senior management and senior nursing posts. Having trained in London she worked for 15 years in Intensive Care in London before moving to Kent as Head of Nursing for critical care. She worked as a Consultant Nurse in Critical Care Outreach before moving back into operational management. She then moved to East Kent where she was the Chief Nurse for 4 years. Currently Sally is undertaking post retirement part time work as a clinical reviewer for deaths in custody and working with NHSE/I on patient experience and user engagement. Sally is passionate about patient safety and person-centred compassionate quality care. Indeed, her Doctorate thesis focused on keeping our deteriorating patients safe.
Jo Szram - Postgraduate Dean, HEE Kent, Surrey and Sussex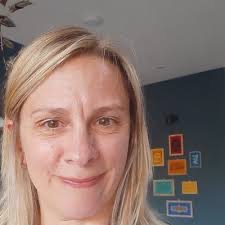 Jo Szram is a consultant respiratory physician specialising in occupational lung disease at Royal Brompton Hospital, part of Guy's and St Thomas's NHS Foundation Trust and began the role of KSS Postgraduate Dean in July 2022. She was previously working as a clinical advisor for HEE's medical reform programme, leading on the enhance (Enhancing Generalist Skills) and Flexible Portfolio Training (FPT) programmes. She is chair emeritus of Medical Education Leaders UK (previously NACT UK), which represents and supports directors of medical education and other postgraduate educational leaders across the four nations to champion improvements in education for all healthcare learners. She is currently a trustee councillor at the Royal College of Physicians, honorary clinical senior lecturer at the National Heart and Lung Institute, Imperial College London and visiting professor at Canterbury Christ Church University in Kent.
Alison Taylor - Medical Director for System Improvement and Medical Standards, NHS England
Alison commenced her role as NHS England South East Medical Director System Improvement and Professional Standards in August 2019, having been an NHS England Deputy Medical Director, also in the South East, since April 2013. She trained as a general practitioner in Brighton and worked as a GP for many years on the South coast. She has considerable experience as a medical manager, spanning commissioning,  assurance, transformation and improvement. Much of her time is spent currently as joint senior responsible officer for the South East Virtual Ward programme.
Janet Waters - Patient and Public Partner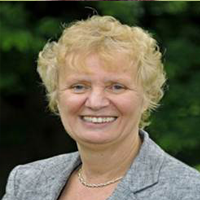 Janet Waters is a HR professional with a background working in central government until 2010. For the past 5 years she has worked as a freelance executive coach and learning and business consultant. She moved to the Thames Valley in 1979.  She was joined her local GP practice Patient participation panel in 2012 and has been chair for the past three years. She is a member of the South East Locality Forum and Primary Care Patient Advisory Group.
Representing SELF she is a member of the Townlands Stakeholder Reference Group. In the past 3 years Janet has grown her knowledge of the NHS through participation as a lay representative in Oxfordshire and looks forward to contributing in her new role as a lay representative on the Senate.