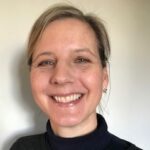 Emily Steward
Head of South East Clinical Senate
Emily qualified as a nurse in 1995 from University College London and The Middlesex Hospitals. Soon after she trained as a neonatal intensive care nurse and worked in London and the South East. In 1999 she qualified as a midwife from Kings College London. The advent of the Better Births maternity review provided an opportunity to move into programme management and service transformation roles which she did with Maidstone and Tunbridge Wells NHS Trust, West Kent CCG and South East London ICS and Local Maternity System before joining the national team at NHSEI. Prior to joining the Clinical Senate Emily worked with the national System Transformation Team supporting major service change. She has presented regionally and nationally at part of the maternity transformation programme and as a registered nurse and midwife remains actively involved in maternity.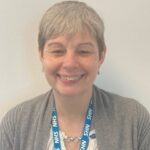 Helen Bell
Programme Manager
Helen joined NHS England in May 2018, having spent a year following the Darzi Fellowship programme (1st Cohort of KSS Darzi). Helen qualified as a pharmacy technician in August 2007, and has worked in a variety of pharmacy technician roles at both local DGH's, and before Darzi was working as a research based pharmacy technician at The Centre for Medication Safety and Service Quality at Imperial College Hospital, London.
Helen has a keen interest in ensuring that patients and the public are active members of the Clinical Senate and has recently completed the Leadership for Personalised Care and Empowered Communities Programme (Cohort 9).
Prior to having children, Helen worked as an analytical Chemist and holds a BSc in Chemistry and an MSc in Instrumental Analytical Chemistry.